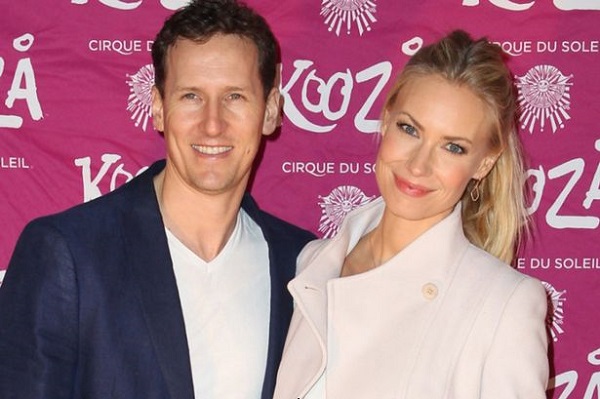 Huge congratulations are in order as Brendan Cole has become a dad for the second time. The dancer has welcomed a son into his gorgeous family!
It is understood that they welcomed their son into the world on Monday, and called him Dante.
The former Strictly Come Dancing star revealed the joyous news on Instagram with the sweetest snap of his baby's tiny feet.
He shared a photo from his wife Zoe's Instagram account that is way too cute. The proud mum shared, "Two little sets of ducky feet. Bandy-legs just like his daddy!"
The mum expressed her disappointment as rumours about their son's arrival were shared by news outlets yesterday.
"Nice of the tabloid press to share OUR news with everyone but hey-ho," she wrote.
Luckily, they didn't let that taint their wonderful news. Brendan and Zoe also have a five-year-old daughter who is already getting along swimmingly with her baby brother.
"We're all super in love with him especially big sister Aurélia who can't bear to let him out of her sight," Zoe revealed.
The doting mum went on to share more merry details about their baby boy's arrival.
She added, "He came right when I asked him to on Daddy's day off. The power of the mind and the universe is good like that."
We are thrilled for Brendan and his family who have experienced quite a difficult time lately, as the Ballroom dancer has not been asked back to work on the sixteenth series of Strictly Come Dancing.
Brendan performed on the show since the very beginning, but with a newborn baby at home, we're sure the dad will be kept busy.