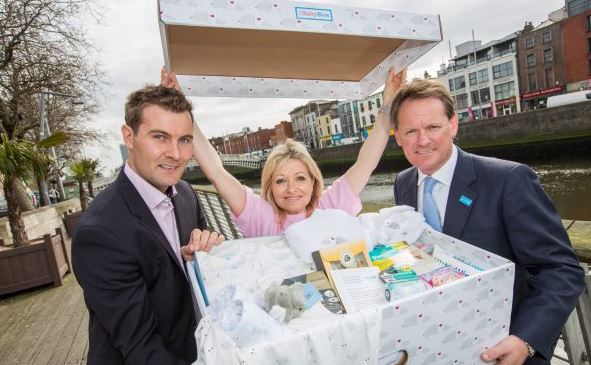 Those first weeks and months after baby is born is an exciting, overwhelming time, so the last thing mum needs is to be stressing out about whether she has as all the essentials to look after her new arrival.
So an Irish company – inspired by a much-admired Finnish initiative – has hit on a genius way to ensure mum has everything she needs to keep baby snug, warm and cared for.
The Baby Box
has created a gorgeous box stuffed with luxurious clothing, blankets and lots of practical newborn accessories.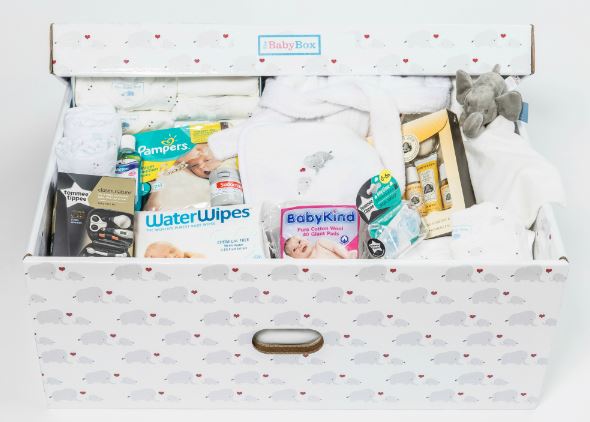 But perhaps the most impressive aspect of the kit is that the box actually doubles up as baby's first crib! Yep, the box is a safe and comfy place for babies to sleep, just like a bassinet or Moses basket. Padded with a soft mattress and a tiny fitted sheet, the box can be placed on any flat surface where baby can comfortably snooze close to mum. And when baby has outgrown the box it can be used as a perfect Keepsake Box for all those newborn memories.
And if you've never considered a box as a bed for your little one, according to the National Institute of Child Health and Human Development the simple, effective design of the box coupled with its firm mattress helps promote safe sleeping.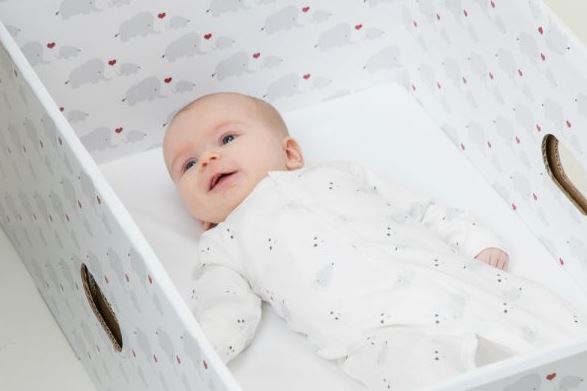 The Baby Box founder, dad James Fox, was inspired by the Baby Boxes the government in Finland give to every expectant mother. These boxes are fully-stocked maternity care packages, supplied with the aim to give all children an equal start in life.
Introduced in 1938, they were initially given to those of a low socioeconomic background; however this changed in 1949 and since then every mum can avail of one. And the initiative has had a hugely tangible impact, helping the country achieve the fifth lowest infant mortality rate in the world.
Keeping in with this ethos of helping in some way to ensure all children have an equal start in life,
The Baby Box company has partnered with UNICEF
to donate 10 Vaccination Kits to the Developing World with the sale of every box. The Kits will protect a child from Measles, Polio and Tetanus, diseases which are sadly still prevalent in the Developing World.
And the Baby Box Has been trialled by Irish mums, who have roundly praised the kit for making their lives easier.
"I would hugely recommend the Ultimate Baby Box for all new moms, save yourself the stress of going through check lists and making sure you have all the various bits and essentials you will need," said one mum who trialled the Baby Box. "I would recommend getting the ultimate Baby Box a few weeks in advance of baby's arrival so you have everything ready when your bundle of joy arrives."
"I was sceptical about using a cardboard box as a crib for my four week old baby, but it was perfect," said another mum. "It was sturdy and included in the box was a mattress, sheets and a blanket. Everything you need to made a crib cosy. She slept perfect in the baby box; I didn't have a Moses basket for this little lady, instead opting for a crib. I found she didn't sleep very well in it as it was big and open, the opposite of the baby box. It was snug and comforting and she slept for longer periods."
The Baby Box has a range of beautiful box options, from the Original Baby Box set right through to the Ultimate Baby Box, as well as a Bath Time Kit and an array of gift options. The company ships worldwide, but handily, delivery is free to Irish and UK addresses!
We can't think of a better baby gift for a new mum!