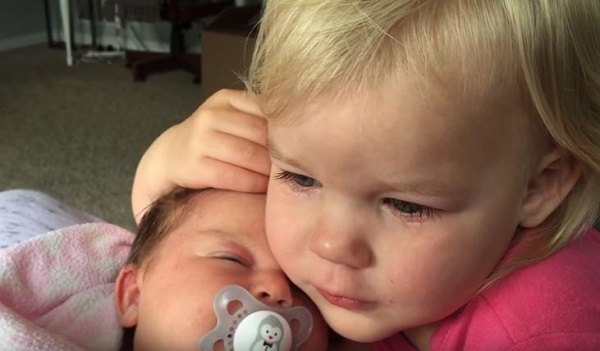 Any parent of a temperamental toddler will know that it's hard to keep them happy at all times. Indeed, even their favourite songs, games and treats sometimes fail to work.
If the following video is anything to go by, however, the love of a sibling should always do the trick.
Mum Esther Anderson took to YouTube this week to share a heart-warming exchange that recently took place between her toddler Ellia, and newborn little sister Tessa.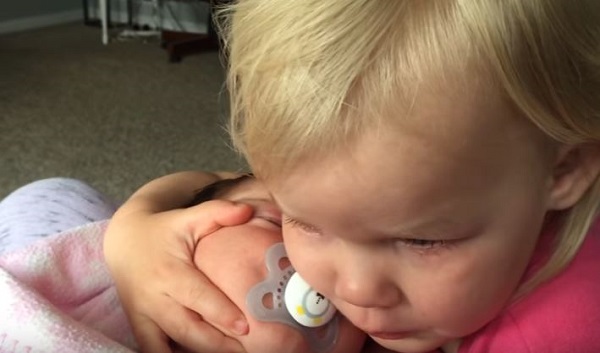 After a 'long night' for Esther, who is sitting on the couch with her gorgeous baby daughter, she is prepared for the worst as a tearful Ellia comes toddling into the room.
While Ellia is initially a little 'grumpy', however, all that changes once she lays eyes on baby Tessa.
Indeed, Ellia's tears are soon replaced by a beaming smile as she embraces her baby sister and gently strokes the tot's face.
"I love her, so much," says the impossibly adorable Ellia, as she tells Esther that she's already feeling better.
Excuse us while we put our hearts back together. There really is nothing like sisterly love.
SHARE to melt a few hearts today.