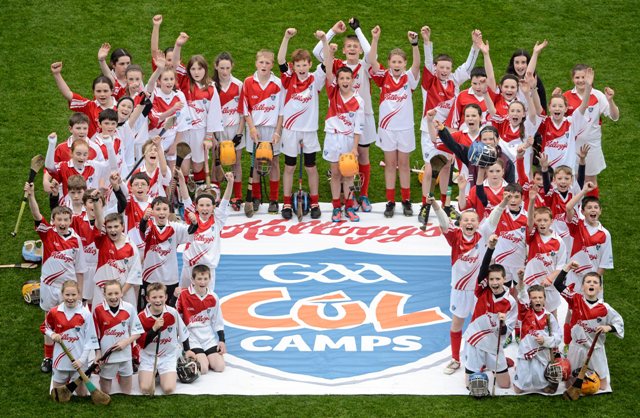 Kellogg's GAA Cúl Camps were a huge success this year with over 82,000 children participating. That's an almost 6% increase on 2011, proving that the camps are one of the most popular summer camps for Irish families.
Summer 2012 saw over 1,000 clubs across Ireland host Kellogg's GAA Cúl Camps. Counties Dublin, Cork, Galway, Limerick and Kildare saw the highest number of participants.

Commenting on the partnership, Aideen Murphy, Senior Brand Manager, Kellogg Company of Ireland said: "We are delighted with the news that the Kellogg's GAA Cúl Camps are proving that they are still one of the most popular camps chosen by families in Ireland. This is our first year on board as the new sponsor of the camps and to see a 6% increase in numbers, in year one, is fantastic. It is also a tribute to the GAA personnel who organised the camps so efficiently at local and county level."
Kellogg's GAA Cúl Camps offer excellent value for families, and this year a quarter of families availed of the €5 on-pack discount when booking their camp places. Parents also really value the free kit and bag that children received when they registered.
The camps are not only a fantastic way to keep kids entertained over the summer, but they provide children with plenty of exercise and encourage sport as a fun past time. It's also a lovely way to get kids involved with their local sports' club.
Jimmy O'Dwyer, Kellogg's GAA Cúl Camps co-ordinator added: "2012 has been a huge success and despite a poor Irish summer we continue to see children from every corner, parish and GAA club in Ireland take part in the Cúl Camps. The Cúl Camps play an integral role in the coaching and participation of Gaelic Games and together with our partners Kellogg's we aim to continue to grow and expand the Cúl Camps programme ensuring it remains the number 1 summer camp in Ireland for fun, value and participation."