Khloe Kardashian has finally confirmed the name she has chosen for her baby boy.
Khloe welcomed her son into the world via surrogate in July of last year with her ex-partner Tristan Thompson.
After keeping their baby's name a secret for almost 10 months, Khloe confirmed his moniker during an episode of the brand-new third season of The Kardashians.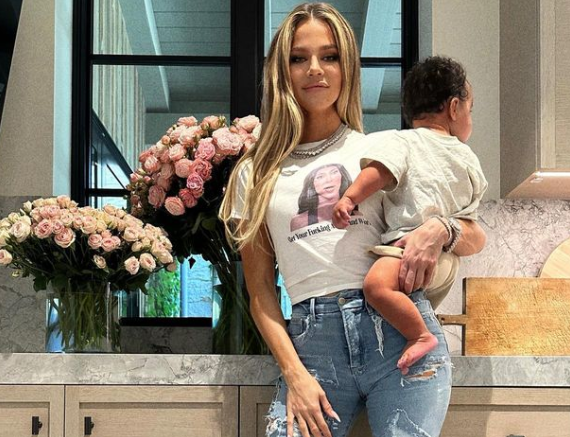 While chatting about the arrival of her son to James Corden, Khloe was asked what his name is and finally she confirmed, "His name is Tatum. So, Tatum and True".
The 38-year-old admitted, "Naming a human is really hard".
The mum-of-two previously teased that her son's name began with a 'T' during her appearance on The Jennifer Hudson Show.
Khloe revealed, "He's named, but I haven't announced it yet. Originally, he was delivered via surrogate, or the stork I like to say, and at first I really did not know what I was going to name him. I wanted to meet him and feel him out a little bit so at first he didn't have a name. Then, he's been named".
"I've been waiting for the premiere of our show and I didn't know it was going to be this far out, so now I'm just like, 'If my daughter outs me, I'm screwed'".
"I think it will start with a T, yeah, it will start with a T", she added.
Khloe is also mum to five-year-old True, so has decided to keep the tradition of naming her children monikers that begin with the same letter as her mum, Kris, did with her daughters Kim, Kourtney, Khloe, Kendall and Kylie.
During The Kardashians new episode, Khloe opened up about her experience with a surrogate and admitted it felt 'transactional'.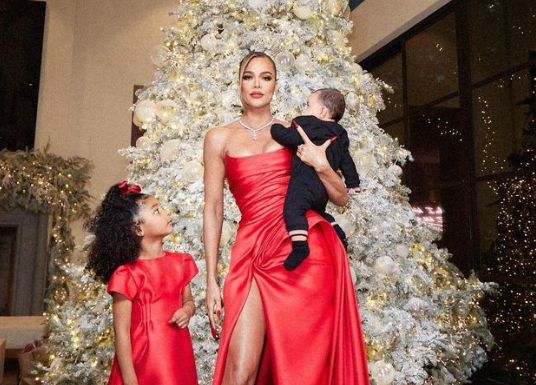 "I definitely buried my head in the sand during that pregnancy, that I didn't digest what was happening. I think when I went to the hospital, I think that was the first time that it really registered".
"I think it has nothing to do with the baby. It's just you're like, 'OK, we're having a baby, and this is my son, and I'm taking him home with me'".
The reality TV star continued, "I definitely was in a state of shock from my entire experience in general. I felt really guilty that this woman just had my baby and then I take the baby and I go to another room and you're just sort of separated".
"I felt it's such a transactional experience... I wish someone was honest about surrogacy and the difference of it. But it doesn't mean it's bad or good. It's just different".