Green-Schools Expo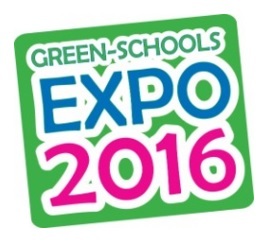 Address
RDS Industries Hall
Address 1
Anglesea Road Entrance
Ballsbridge
Dublin
About
The Green-Schools EXPO 2016 is an opportunity to showcase, celebrate and learn about the work of the Green-Schools programme. The action-packed free EXPO will include colourful exhibits, fun-filled activities and workshops for visitors of all ages to enjoy. Attendees will see their Green-Schools programme in action; learn from their peers; hear from amazing speakers; attend exciting workshops and leave bursting with Green-Schools energy!
To attend the expo, click
here
and select one of the timeslots and book yourself or your group(up to 30 people can be booked per registration, ie. one ticket per person attending). In order to allow as many people as possible to attend this free event we have broken the day down into timeslots. The allocated time will allow everyone to see everything on offer at the Expo and will make sure that as many school groups as possible can attend throughout the day. Please only book the number of tickets you require and do not book multiple timeslots.
Opening times
Thursday 25th February from 9.30- 17.00
Prices
This event is completely FREE! Click
here
to book your place now