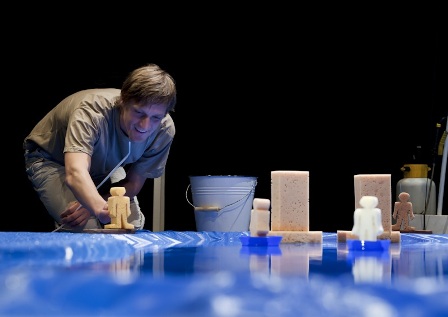 Sail the high seas with
Jason and the Argonauts
; watch Red Riding Hood swinging through the air with the Wolf at her heels in
Catch Me!;
laugh at the antics of four crazy musicians and giggle with delight when you see
Potato needs a Bath.
These are some of the magical shows for children and families to enjoy at the 16
th
Baboró International Arts Festival for Children from the 15
th
– 21
st
October.
Baboró 2012 will showcase the biggest programme of Irish work ever presented in Ireland, along with international work from Scotland, England, Italy, Germany and Canada. Enjoy performances for ages 2 upwards that include theatre, music, aerial dance, puppetry, comedy, literature readings, poetry encounters, visual art exhibitions and a host of workshops.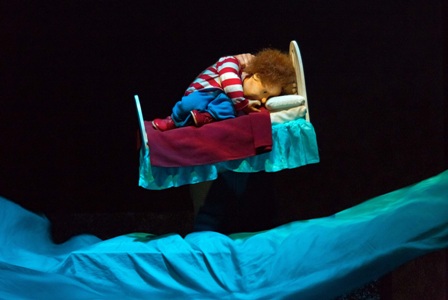 An action packed Weekend of Family Shows will include a unique orchestral and storytelling adapation of
The Happy Prince.
Steve Hartley
brings his hilarious book
Danny Baker Record Breaker
to life as a Standup Comedy gig and a
Silent Disco
with two hours of dancing, singing and merriment with two
Róisín Beag
DJ's
.
Other highlights include The Song from the Sea from Barnstorm Theatre; The House that Jack Filled from Theatre Lovett; gothic theatre for teenagers, Children of the Black Skirt from DramaWorks Ireland; Spraoi by Branar Téatar Do Pháistí; Tiny Coloured Movements from Teatrimperfetti and Germany's Helios Theater's science show H20, for toddlers.
Bookings phone the Town Hall Theatre at 091 569777 or online at www.tht.ie or www.baboro.ie