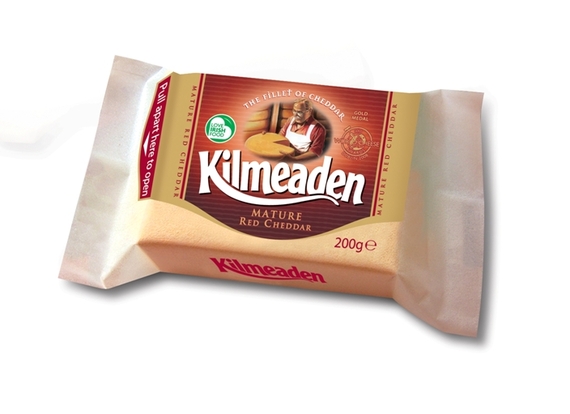 The Bloom festival, which took place in Phoenix Park over the weekend, has awarded Kilmeaden cheese Gold in the mature cheddar category at the 2013 Irish Cheese Awards.
The 2013 Irish cheese award is now in its fourth year and was organised in association with Sheridan's Cheesemongers, Bord Bia, Euro-Toques and Cais. This highly prestigious event is the only competition of its kind that is dedicated solely to celebrating the labour and skill of cheese craftsmanship in Ireland.
The entrants were judged by a panel of experts including Elaine O'Connor, Avoca Group, Darina Allen, Ballymaloe House & Cookery School, Cheddar Grader Pat Fenton and TV chef Donal Skehan.
The products were graded based on three key criteria, flavour and aroma, body and texture and overall appearance. The winners were announced at a special ceremony opened by Minister for Agriculture, Marine and Food, Simon Coven.
Kilmeaden is renowned for its superior quality and unique taste. A lot of care goes into creating each block of cheddar, typically being matured for ten months to ensure it develops its aromatic, rich and distinctive flavour.
So, whether you buy your cheese in block's, slices or handy grated packs, Kilmeaden is the perfect choice for all family meals from lunches to delicious dinners.