Kim Kardashian enlisted the help of her mini-me North to promote her new Glam Bible makeup kit.
The businesswoman shared the funniest clips on her Instagram Stories of North attempting to be her makeup artist.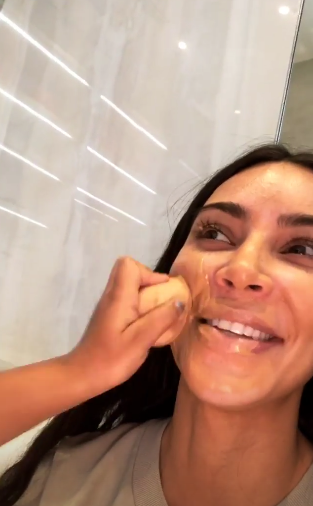 The mum-of-three documented each step of North's makeup tutorial, but we have to admit we won't be following in Kim's footsteps with this unique look.
In the first clip, Kim said: "I have Miss North here and she's going to give me a makeup tutorial to see how we use this."
North shared that the first step is foundation, but it didn't go according to plan. The youngster accidentally spilled the product on the carpet of her grandmother's Kris Jenner's house. "Shit, my mom is going to kill us. We're at her house. Yikes," Kim laughed.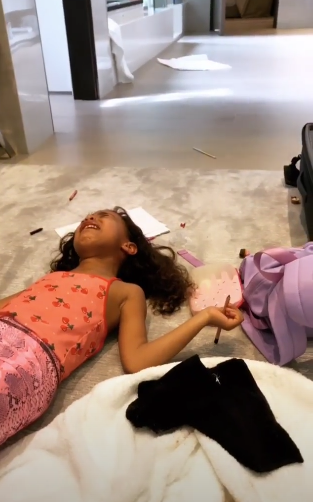 North attempted to write 'KKW' which stands for Kim Kardashian West on her mum's cheek but Kim accidentally move and smudged it.
The mum filmed her daughter lying on the floor having a tantrum and joked, "My makeup artists never act like this."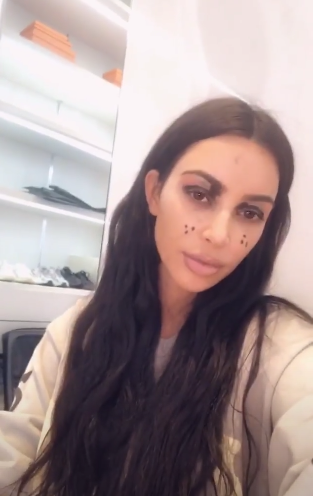 North eventually stopped crying and finished the look off and it's safe to say Kim looked pretty different. The unique look consisted of foundation on her lips and freckles drawn under her eyes with black eyeliner.
We just love seeing Kim spending some one-on-one time with her eldest child, even if it did result in quite the horrific makeover.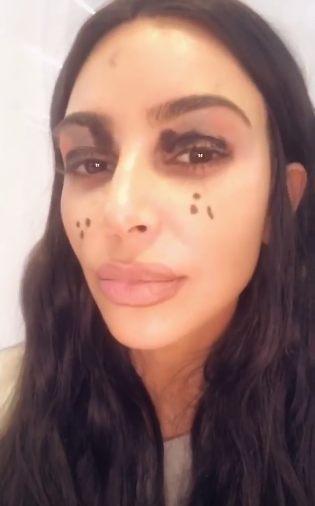 We can't imagine many people will be taking inspiration from this Kim Kardashian makeup look but at least the mother-daughter duo had fun.