The Elf on the Shelf becomes a member of the family when December rolls around. Every mum or dad knows just how much the kids love the famous festive figure, even celebrities like Kim Kardashian.
The businesswoman has been busy moving the Elf from different parts of the house to keep the kiddos entertained.
However, sometimes the beloved Elf can end up in tricky situations. There have been many times when we've found the dog using the Elf as a chew toy and others when the kids wreck havoc and damage the Elf, just like the Kardashian-West kids.
Every parent knows the rule that elves can't be touched by children because they'll no longer have magic powers.
Sometimes the elves might even die if they are touched, and this is what happened in the Kardashian household.

Kim took to Instagram stories to share that Saint had touched their elf and North made something quite dark, but exceptionally funny after the incident.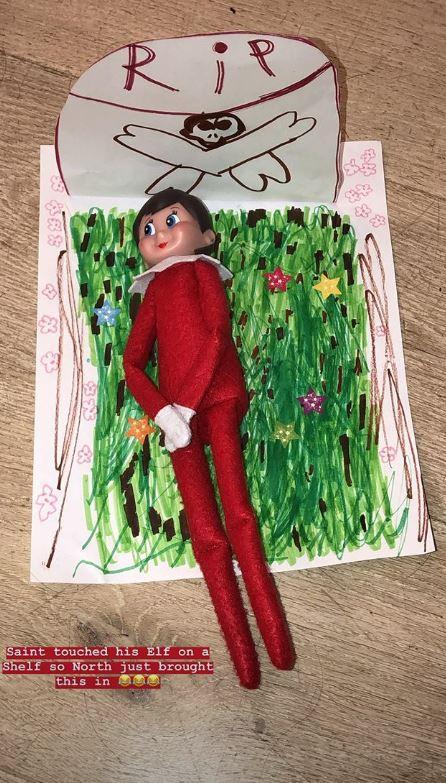 The five-year-old made a grave for the dead Elf that even had a tombstone.
The youngster even coloured on grass and crossed over the Elf's arms.
We can't quite cope with how hilarious and clever North's reaction was.
We do hope Saint found it just as funny as we did.
We're sure the Kardashian clan will have quite the magical Christmas, especially with baby Chicago around this year.