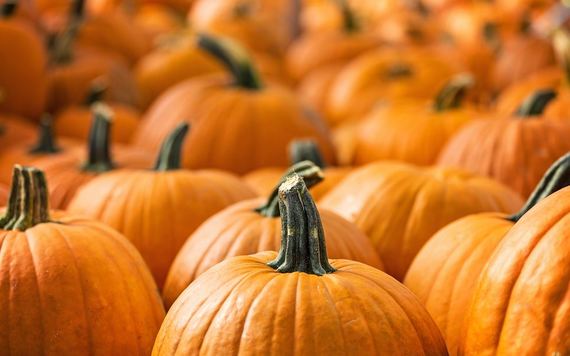 Pumpkin carving is a popular Halloween craft, but many mums feel nervous having sharp objects around their children.
Kids are so curious and eager to get involved in activities that look this fun, they're bound to want to have a go at carving with the blade - a desire can often errupt into arguments when Mum says no.
Here's a fun and easy (and safe!) alternative to traditional pumpkin carving.
Pop glasses and a dust mask on your little one if you're worried about the spray paint and make sure they stand upwind.