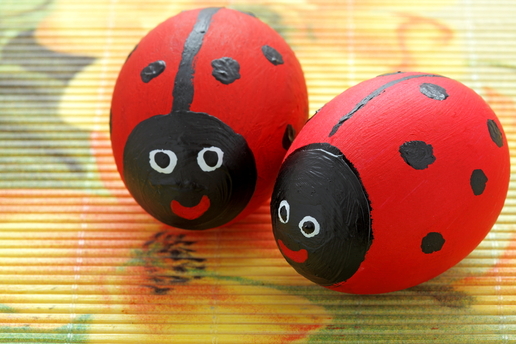 What you will need:
Hard boiled eggs/ plastic eggs
Paint
Method:
Paint the eggs red all over and leave to dry for a few minutes.
Paint a black face on one end of the ladybird.
Paint spots on the body of the ladybird
With white paint, create the eyes.
Paint a red mouth on the egg.