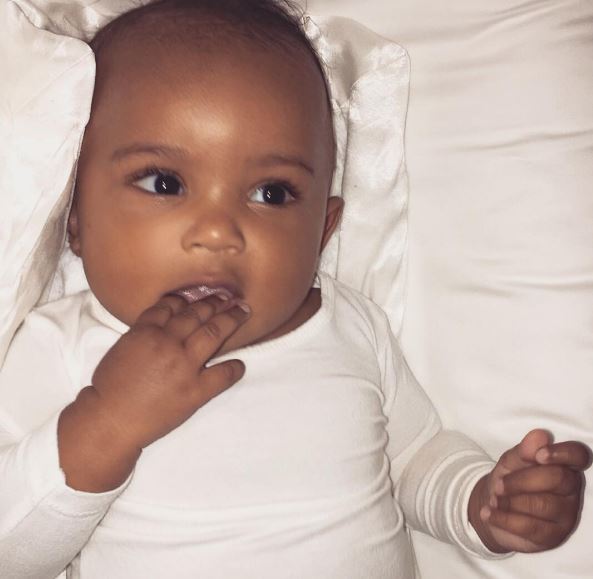 We were treated to a gorgeous video of Saint West smiling recently, but we have to say Kim Kardashian's latest Snapchat is one of the cutest we have ever seen!
Kim was messing around on the social media site with North yesterday, when she decided to let Saint in on the fun!
Using the bee filter on the seven-month-old (which also has a voice changer), the youngster looks slightly confused as to what is going on, but still manages to give us all a little smile!
Three-year-old North also pops her head in, with Kim saying, "look at my other bee!"

Kim tends to keep her youngest child out of the limelight so when she does share a picture of the little boy we can't help but gush all over it!
We have to say this is one of the best Snapchats we have seen in a long, long time!
Up until last week, we had only been treated to tiny glimpses of the adorable tot, so it's not surprising that the internet goes into overdrive whenever Kim does share snaps of the youngster.
SHARE if this brightened up your Monday morning!