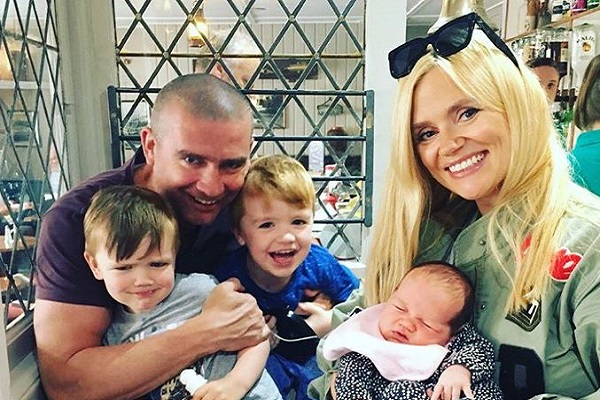 Presenter Karen Koster has shared the sweetest photo of her baby girl Eve. The mum posted the adorable snap to mark the fourth month since her daughter's arrival.
Little Eve looked super cosy in a pink chunky cardigan and a unicorn print onesie. We simply can't deal with how adorable Karen's daughter is. Just look at that big grin on her face.
The doting mum captioned the snap: "I must have kissed this face a million times in the last four months."
She gushed: "And unlike the boys, she never complains or wipes her face after!"
Karen's followers couldn't help but fawn over her daughter.

"How beautiful is she seriously.... wish they stayed so little," one wrote.
"Look at that smile. You are blessed xx" another wrote.
One said: "Oh my goodness. An absolute doll. What a beauty."
Karen welcomed her darling girl on Friday, June 8. She posted the sweetest photo of her three children to confirm the news.
Eve's big brothers Finn and JJ gazed at their baby sister in awe in the moving family photo. There's no doubt the brothers have been taking such good care of their sister since she was born.
The Xpose presenter captioned the photo: "Isn't she lovely, made from love...The day the boys met their baby sister."
"Eve McGuire was born on Friday 8th June at 6.44am weighing 9Ibs 4oz. A little dote already."
We couldn't agree with Karen more. Eve is one of the sweetest little girls we've ever seen. That smile would heal a thousand hearts.