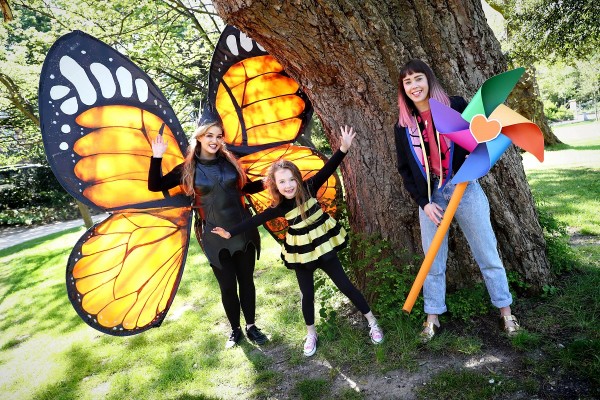 When it comes to the summer, there's nothing we love more than some quality time with the family. And while we all dream of long days spent lying on a beach, cocktail in hand, there are some wonderful and alternative events on, right at our backdoor. One such event is Body & Soul, taking place in Westmeath's Ballinlough Castle, next month.
This family-friendly festival is a total favourite among parents and children alike, melding together music, creativity and wellness in one.
Those of you who already have your tickets booked for this year's event, taking place the weekend of June 23 – 25, are no doubt already excited for the Soul Kids event. However, there's another corner of the festival that we're really looking forward to experiencing.
Sponsor Bord na Mona will this year be bringing its positive energy and feel-good vibes to the festival's Woodland Stage.
The OurLand showcase will play out across three areas of activity: the Positive Earth, Positive Energy and Positive Air stages. Here, families can enjoy everything from yoga and mindfulness sessions, to creative presentations and how-to's.
Parents and children can also enjoy the creative delights of an eclectic mix of musicians, illustrators, animators, nature experts and photographers.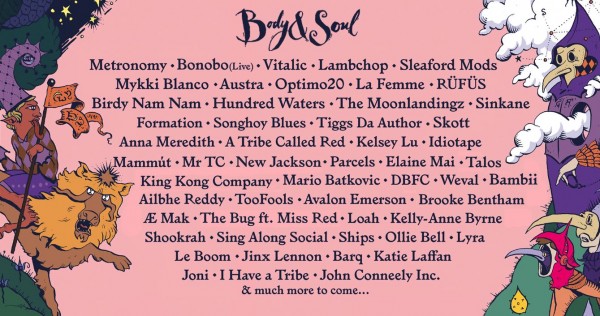 Each presentation or session will be based around inspiring festival-goers to live their lives more sustainably, which is really important for our little ones right now.
Commenting on the unveiling of Bord na Mona's exciting hub, Founder of Body & Soul Avril Stanley said: "Body & Soul is all about escape, enjoyment, and coming together; and we believe Bord na Mona's line-up of talent, intriguing workshops and speakers across the weekend will make OurLand a festival highlight for our guests."
Children under the age of 12 are admitted free of charge to Body & Soul, once they are accompanied by a parent. Festival organisers do, however, request that you register your little one online before the event kicks off.
Children aged 13 to 19 are not permitted to attend the event, even when accompanied by an adult.
Well, mums, what do you reckon – up for a weekend of music, creativity and fun with the family? Sounds like a great idea to us!
For more information about Body & Soul, check out the website through this link.