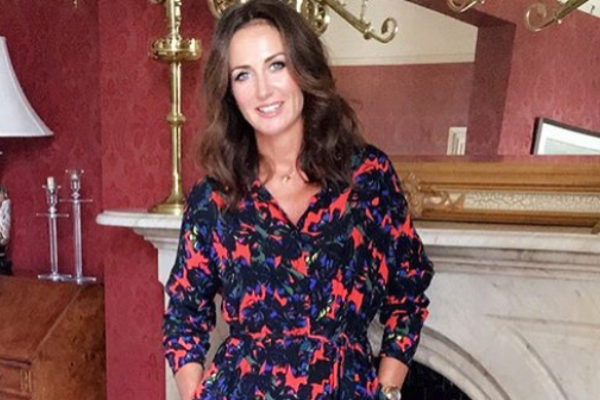 Picture via Instagram
If you feel like helping those in need AND scoring some designer items - well, Lorraine Keane has had you in mind.
The mum-of-two has organised Fashion Relief - A Fundraiser for Famine in Africa. The event will be held on May 13 in aid of those suffering from the hunger crisis in East Africa and beyond.
"For seven years now, I have been travelling to the developing world with various Irish NGOs – all of whom do remarkable work – so I've seen first-hand how people are struggling to survive on very little," the former Xposé host said.
"Every time I come home, I realise how much stuff we have," she continued, "We have too much. It doesn't feel right."
In order to address this, the celebrated broadcaster is partnering with Oxfam Ireland and Evoke.ie to put on a combined fashion show, designer auction, and public sale to aid those who are hungry.
"Last November, I decided it was time to organise an event where we could get rid of all the unnecessary purchases – all the clothes, handbags and accessories we don't need – while at the same time raise money for the people who hardly have enough to survive," Lorraine said.
"If just one person can make a difference, imagine what we can all achieve if we work together. There are many ways you can help make a difference to the lives of those who have so little."
We couldn't agree with her message more.
The event will be held from 11am to 5pm in the RDS on May 13 and will feature premium and designer bags, clothes, and accessories.
Besides Lorraine, there will be other high-profile attendees, some of whom will be manning their own stalls selling their personal pre-loved items.
As well, there will be three fashion shows featuring donations from retail outlets, celebrity supporters, and designers. We can't wait to see all of the fabulous wares and support this worthy cause!