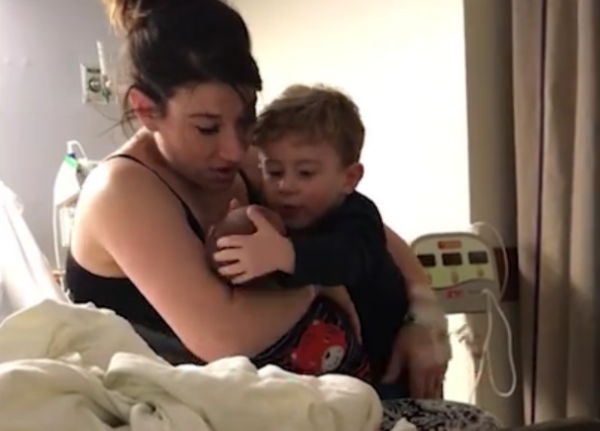 Introducing our little ones to the newest member of the family can be a tricky one.
Some can take no notice, while others don't like the idea straight away and cling to us to mark their territory.
Well, this little boy was none of the above.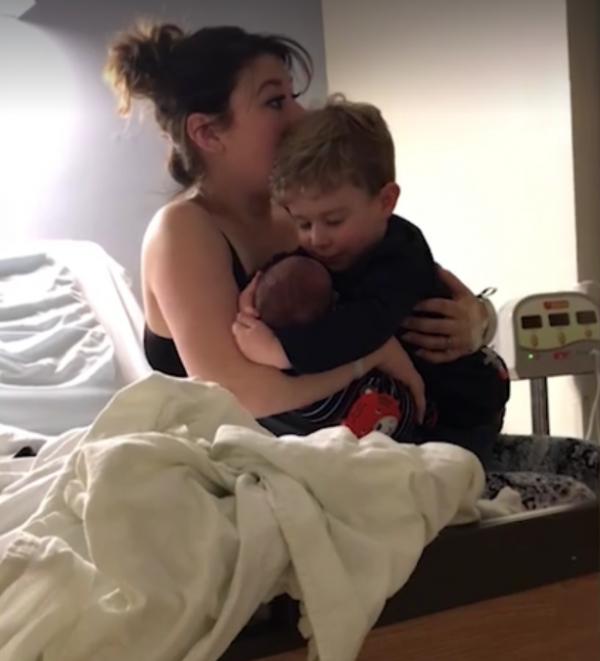 Storming into the room with a slogan shirt reading "Big Bro", this little guy had nothing but affection to give to his newborn sibling.
While Mum tried to shower him with kisses, he was having none of it, only having eyes for the new baby.
With big brother hugs coming strong and fast, Mum was forced to split up the love fest.
Thankfully, however, the interaction was captured and shared online for us all to enjoy.