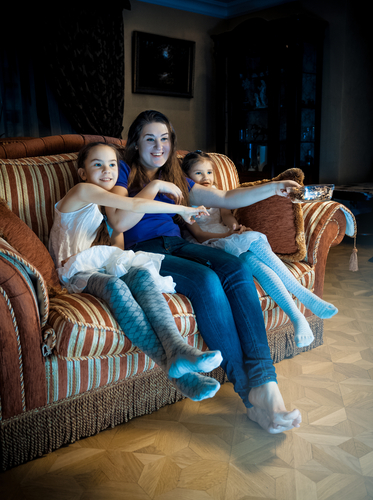 Keeping the entire family happy and entertained can be expensive and trips and outings are often a no-go as the cost is just too high.
Thankfully, you don't need a lot or even any money to enjoy these inexpensive ways to spend time together as a family and have fun:
Local events
There are usually family-friendly local or city events taking place at the weekends. Most of these are either free or very inexpensive. Make sure you keep an eye online or in the local paper for what's coming up in your hometown. Some areas have free cinema screenings in the park, markets or festivals with street performers.
Cinema night
Invite family and friends over for a movie night. Move the furniture around so that your living room looks like a cinema and put the TV in the centre of the room. To keep the costs down, ask that everyone bring one treat and you'll supply beverages. Definitely cheaper than going to the cinema and a lot more fun.
Board game night
If you can't find a movie that the whole family wants to enjoy, why not have a board game night instead. Let each person pick their own game, so this way everyone is happy and the fun can go on for hours.
Treasure hunt
All this costs is the price of a few packets of sweets and you'll have a whole afternoon of fun. Simply write clues on sheets of paper and have the kids follow them until they find the prize. You can make it long and hard or short and easy - it's up to you. Why not invite your little one's friends over or some family and have a whole day of laughs.
Pack a picnic, grab a blanket and head to the park. To save money on fuel, why not have the whole family cycle there and really make it a whole day outing. Bring plenty of outdoor things to play with such as a ball and frisbee and have some free family fun.
These really simple tips will show you how money shouldn't stand in the way of quality family time.