Christmas is always a wonderful time of the year.
From baking mince pies and decorating the tree, to realising how precious it is to have loved ones around you; it's the season of wholesome magic.
While it's a festive few weeks for most of us, there are others who find the holidays extremely difficult. With the homeless crisis still raging in the country, the need for giving to others is at it's highest.
This is why Tesco Ireland carry out their annual Christmas appeal, which ran in Tesco stores from December 7 for three days.
Shoppers were asked to donate products in-store to their local charitable organisation, such as food, toiletries, nappies, small clothing items and toys.
Thanks to everyone who has donated so far to our Christmas appeal in partnership with @FoodCloud There's still one day to go so pop into your local Tesco tomorrow to join in! #everylittlehelps pic.twitter.com/nbpZzNe723

— Tesco Ireland (@TescoIrl) December 8, 2018
Tesco have now announced that the total number of donations for 130 good causes has amounted to an amazing €150,000.
Their support for families in need within their local communities will go a long way towards helping them to have a happy Christmas.
Generous volunteers from charities such as Peter McVerry, St. Vincent de Paul, and Cork Foyer were on hand across Ireland to collect goods and distribute them locally.
Huge thanks once again to all the customers of @TescoIrl Prussia St for their magnificent support and to our wonderful staff for their efforts! #communitymatters pic.twitter.com/UDuXpnOFwX

— The Salvation Army ROI (@salvarmyROI) December 9, 2018
All of the items donated during the appeal in Tesco stores have been given to 130 partner causes from the surplus food donations programme, in partnership with FoodCloud.
Head of Corporate Affairs in Tesco Ireland, Aoife Donohoe, spoke about their gratitude for the huge amount of donations received:
"We are delighted that our Christmas Appeal collected over €150,000 this year for our partner charitable organisations across the country."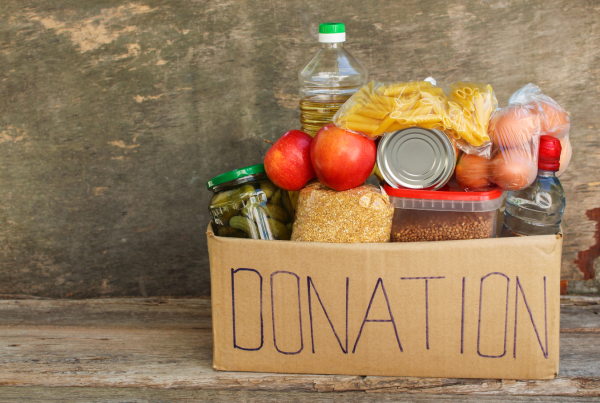 She continued;
"We all know and recognise that Christmas can be a tough time for some people and we are really grateful to our customers for their continuous generosity donating items over the weekend."
"Volunteers from the organisations worked tirelessly over the three-days and are now in the process of delivering the donations collected during the appeal to those in need ahead of Christmas."
What a brilliant achievement, giving to others is the perfect way to symbolise the magic of Christmas.