Writer, presenter, producer and now blogger, Maia Dunphy is certainly not one for sitting down and letting life pass her by.
Following on from the birth of her first child, Tom Laurence, the 39-year-old slowed down a little on the career-front but she didn't put up her working hat completely, contrary to belief.
In fact, the mum-of-one has just set up her very own blog, The M Word, and it has literally exploded overnight. "I'm gobsmacked at the response towards my blog," Maia told MummyPages. "I'm very lucky".
Acknowledging the other parenting blogs around her, Maia admits that she is not trying to take something from anyone, but rather found that she needed a place to laugh and relate with other mums, especially at 4am when she was up doing the night feeds – where it all began in fact!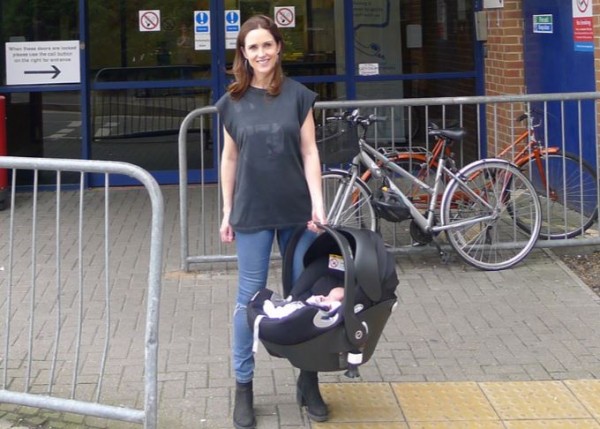 However, while her blog puts a humorous spin on real life parenting, recently approaching the topic of maintenance sex, Maia admits that entering motherhood wasn't easy.
"I was an older first-time mum and I had the opinion that if I never had kids I would still be happy," she said, before honestly stating that she "kind of ignored the fact that she was pregnant" when she found out she was expecting.
Giving birth to her first child with her husband, Johnny Vegas, who has an 11-year-old son from a previous relationship, in July of last year, the almost 40-year said that Tom Laurence is probably going to be her "only one" – one of the reasons she has taken a slower approach to her career.
"I was determined to go back to work soon after I gave birth", she explained.
In fact, for someone who was so adamant about going back to work after having a baby, Maia, who now cares for Tom on a full-time basis as her husband is away so often, said that she wants to enjoy all of him before he grows up - putting her career to the side for the moment.
However, that is by no means a dig at any mum who chooses or for financial reasons has to return to work full or part-time.
"The transition [to motherhood] is extraordinarily difficult and everyone is just trying to do their best", she explained. "I wouldn't dare pass comment [on how other mums parent]."
Honesty is definitely the best policy when it comes to Maia, who says that London-life can be tough as she doesn't have the support system she does in Dublin, and it's this honesty that draws people towards her and helps other mums relate.
Thankfully, with the "easy" London/ Dublin commute, Maia gets to come back home to see her family and let little Tom, who is her parents only grandchild, get completely spoiled!
We love her honest approach to life!
SHARE this story.