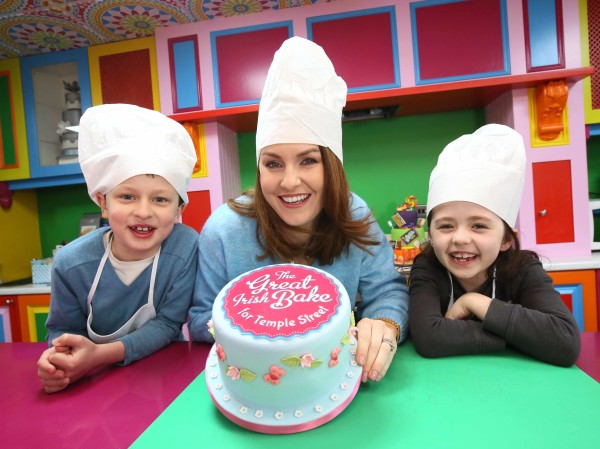 Broadcaster Mairead Ronan is ambassador of this year's Great Irish Bake for Temple Street, taking place on 20th April. The campaign aims to get people baking at home, at work or in school - to help raise vital funds for Temple Street.
Every minute of every day, sick children arrive at Temple Street to be treated by our doctors and nurses. The funds raised at this year's Great Irish Bake will fund the crucial equipment that helps heal our little patients and bring hope to worried families.
Mairead spoke to MummyPages about why the campaign is so important to her, to share her top baking tips and told us that she's had her share of soggy bottom moments in the kitchen.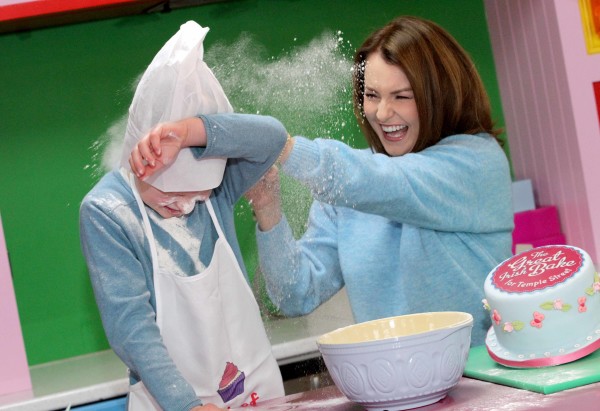 Why was it important for you to get involved with the Great Irish Bake campaign?
Each year over 148,000 children from all over Ireland goes through the doors of Temple Street. I've met kids who've been patients there for neurosurgery and kidney transplants. That's incredibly tough to take on as an adult but when you see small brave kids going through this you have to put your hand up and help whenever you can. I'm also very thankful that our family has never needed Temple street (other than a nasty fall Dara had when he was one).
How would you sum up the campaign?
It's a good old fashion cake sale! It couldn't be easier, you sign up, bake cakes, sell them and all the money goes to Temple Street.
As well as raising funds for a vital cause, baking is a wonderful way to spend time with your kids - as a mum, what's your favourite thing to bake?
We tend to bake more in the winter, it's a great way to fill an afternoon and you've delicious treats to scoff at the end of it. Brownies are our favourite, they are hard to get wrong. I use the same recipe all the time (it's Jamie Heaslip's actually).
Do you have any tips for mums that might be hesitant to bake if they are trying it for the first time?
Kids are SO forgiving when it comes to baking… when I started, no matter how awful the end product was Dara always thought it was "super." Go for something that doesn't have a million ingredients. And remember, everything looks better with a sprinkle of icing sugar on top. I had a total disaster with an orange cake once. It was an extreme "soggy bottom" but, really more like soaking wet!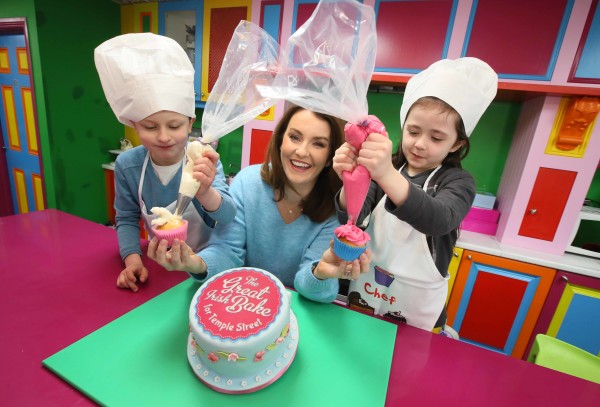 Simply whip up a few buns, cakes, pies or desserts and invite your friends, neighbours, colleagues and loved ones! You can organise whatever kind of bake sale you like, just register online at www.templestreet.ie/greatirishbake today to receive your toolkit with everything you need to get baking.