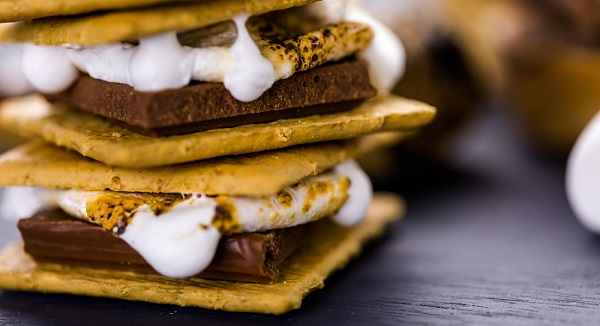 Summer nights are best spent sitting around a fire, swapping stories from days of old and toasting marshmallows. While this is the perfect time to power up the barbeque, this handy craft will ensure that you're always just minutes away from a delicious smore snack.
This craft couldn't be simpler, and it will only set you back a few quid.
What you need:
Small terracotta pot
Tin foil
Charcoal
Matches
Paints
Paintbrush
Wire cover and pliers (optional)
Marshmallows
Thin biscuits
Chocolate squares
Skewer
What to do:
Paint your terracotta pot in a design or colour of your choice, if you so wish.
Line the inside of the pot with tin foil.
Fill with a handful of charcoal pieces, leaving some room at the top for toasting.
If you would like to add an extra safety feature, a good idea is to cut some wiring to place over the top of the pot during toasting.
Here comes the tasty part! Light up your mini-barbeque using a match, then hold your skewered marshmallow over until golden brown and gooey.
Sandwich your melted marshmallow between two biscuits and a piece of chocolate. Enjoy!
Image 2 via Pinterest