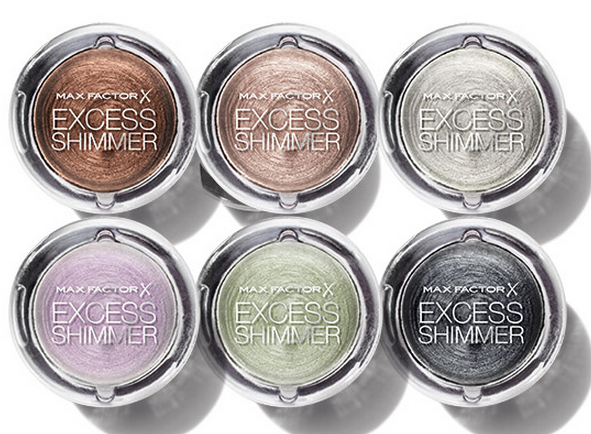 Never mind the lips, this season it's all about the eyes and what better way to enhance them than with Max Factor's new Excess Shimmer Eye Shadow.
The smart 3D silicone gel formula holds its high-impact metallic colour pigments for up to 12 hours so that you won't have to worry about the colour fading.
The must-have gel shadows have an intense luminosity and smooth colour finish creating envious stares everywhere you go. The formula contains emollients that provide a silky smooth feel for easy application and blending and the high-impact colour pigments deliver sought after shine and intensity.
From muted mauves and cool bright blues to sepia shades and greys, there are endless glamour statements to play with and recreate using the Excess Shimmer Eye Shadows. The creamy gel is great for blending and creating depth; combine with the Excess Intensity Eyeliners for a really dramatic and defined look.
The new shimmer shadows are available in six different colours so you will no doubt find yourself mixing various shades together to create a whole new look.
For a daytime look, go for the more muted copper or bronze shade and crank things up a notch in the evening with the pink, crystal, pearl or onyx colours.
Especially made for women who want to achieve on-trend metallic eye look without any hassle, these little tubs will become your go-to beauty essentials this winter.