There are so many beauty products out there that we are spoiled for choice these days, but your mind can be left boggling after one glance at the list of ingredients on the packaging. This is exactly why we will be making and reusing this simple, no-fuss, four-ingredient body scrub all summer.
What you will need:
¼ cup of coconut oil
1 cup of granulated white sugar
Up to 4 drops of yellow food colouring
Up to 15 drops of lemon essential oil
Bowl
Spoon
Empty mason jar
Ribbon to decorate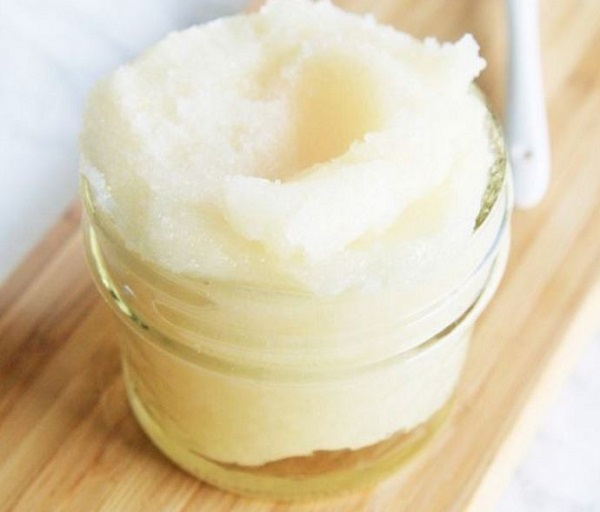 What to do:
Melt the coconut oil down to liquid form, either in the microwave (for about 30 seconds) or in a saucepan.
Stir in the sugar and add a few drops of the food colouring, to get that lovely lemon-y colour.
Add in the essential oil, drop by drop, until you achieve your preferred scent.
Spoon the mixture into a clean mason jar, then seal it up.
Tie a length of ribbon around the top of the jar to add a pretty touch.
Images via Pinterest