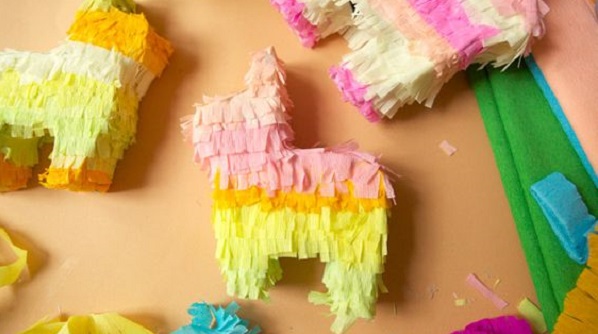 Let's face it; children's parties and celebrations can be expensive, so it's great to be able to save a little money with a few DIY tricks. Piñatas can really make a party, and they always go down a treat with the little ones; and making your own is time- and cost-effective. Here's a basic and easy party piñata method.
What you will need:
Cardboard
Masking tape
Glue
Tissue or crepe paper
Scissors
Pen or pencil
Pipe cleaner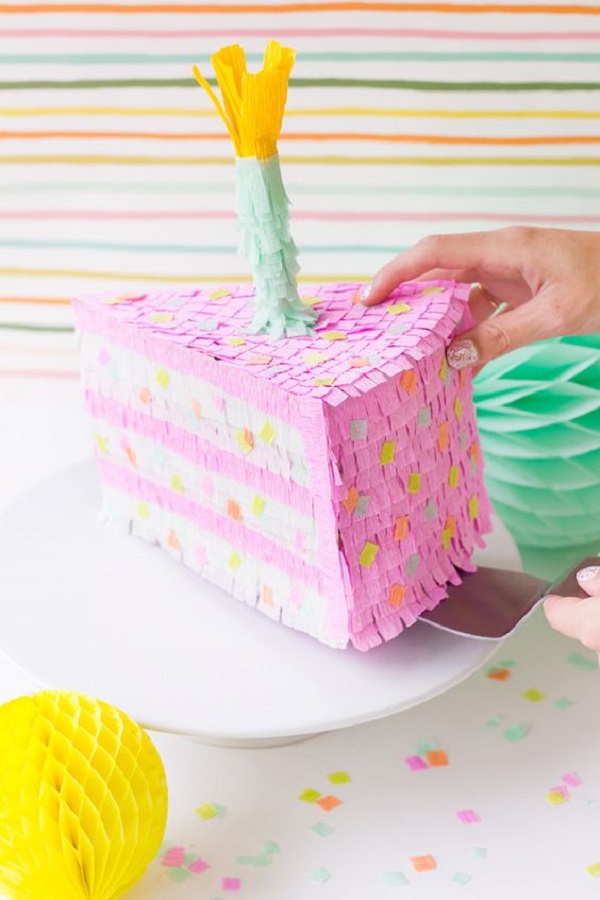 What to do:
Decide on a shape – it could be anything from a unicorn to an ice lolly or a chocolate bar. Trace the basic outline of it onto your card, making two equilateral copies.
You also need to cut a long strip that will sit between the two, and its width will dictate the thickness of your piñata.
Now that you have your piñata's 'skeleton', you need to start giving it structure. Assemble your cardboard into shape, and hold it together with little strips of masking tape. Remember to leave a slot through which to stuff your goodies later, and a hole at the very top of the cardboard from which to hang the piñata.
Take your glue and a sheet or two of crepe paper, and cover the entire shape to hide the masking tape and rough edges of the cardboard.
Now, you are ready to decorate the outside of the piñata. Decide on a colour scheme, and cut crepe paper of various different shades into little rectangles.
Add a layer of crepe paper rectangles row by row, sticking them down and layering them over one another to create a 'fringed' effect. Get as creative as possible with your colours and design.
Fill with goodies, then tape up the cardboard slot. Thread a pipe cleaner through the hole at the top of the piñata and use this to hang it.
Images via Pinterest