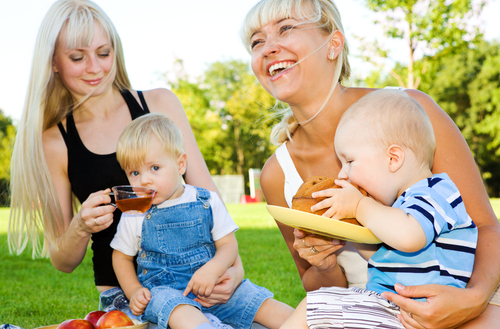 If you are the first of your friends to have a baby, it can be a little lonely. And while your child-free friends are certainly there to help you out, there is just something comforting about having a natter with someone who knows exactly what you are going through.
Thankfully, with Baby in tow there are plenty of ways that you can make some new friends.
1. Join a mother and baby group
We understand it can hard to get out of the house with a little one in tow but you will reap the rewards if you make the effort. Look for a local mother and baby group in your area and sign up to as many classes as possible – swimming, breastfeeding or music classes are all fun ways to meet people.
2. Go to postnatal classes
Postnatal classes are not only a great way to meet new mums they also provide you with plenty of information and advice such as sleeping, nappies and weaning. If you attend every week you will eventually grow close bonds with the other mums there.
3. Attend regularly
There is no point attending a class every now and then as you will struggle to form proper friendships – you need to be committed and go regularly.
4. Go online
If you are struggling to get out of the house, head online to build up a support network so that when you are ready and able to leave you'll have a group of people to go to.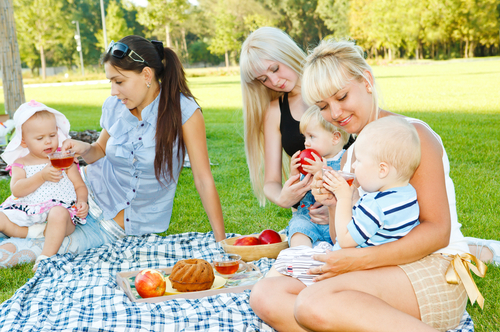 What next?
While it is easy to join a class or a group it's not that easy to strike up a friendship. While most of us are adept at a little chit chat, it's the part that comes after that that proves a problem for many. If you are struggling to move on from the casual chat stage, have a read of the following tips:
1. Talk to everyone
Don't judge by first impressions, instead strike up a conversation with everyone and anyone – this will help you feel a lot more comfortable and make you more approachable.
2. Make the first move
It can be hard, but don't wait for them to make the first move – it might never happen. Go up and strike up a conversation with the women there, you will have more in common than you realise.
3. ​Make a date
If you want to meet them after the class or invite them over for coffee then set a date. When saying your goodbyes, get their number or email and set a date - don't just say good-bye and leave, you need to set it in stone.
Making friends takes time and patience and you will have to face rejection before you finally do find someone who you just click with.