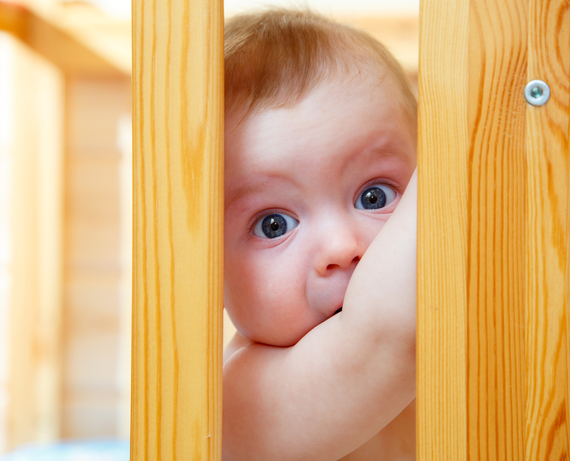 You need to feel secure about where your little one is going to be sleeping at night – how else will you get any sleep yourself? When you're buying a cot for your baby, there are a few things you should look out for:
Avoid adjustable sides
Cots with adjustable sides may make it easier to get to your little one, but in 2010 they were banned in America as they pose a safety risk. Choose a cot with stationary sides.
Distance between slats
Make sure the distance between slats is no more than six centimetres to avoid your little one falling out, and to stop toddlers from trapping their heads in between the slats.
Go for a simple design
Why cut outs in cribs may look nice, you little one's clothes or limbs could get caught in the holes. Simple is best.
Teething rails
Babies start
teething
between four and six months, so if you can get a cot with a teething rail already installed it's not a bad idea. It will stop your baby from chewing on the wood.
Avoid cots on wheels
When your baby is old enough to stand up, their bed being on wheels might prove to be dangerous.
Remove accessories
While a pink bow on the top of your baby's cot may look pretty, it's important to remove these things so that your little one doesn't get wrapped up.