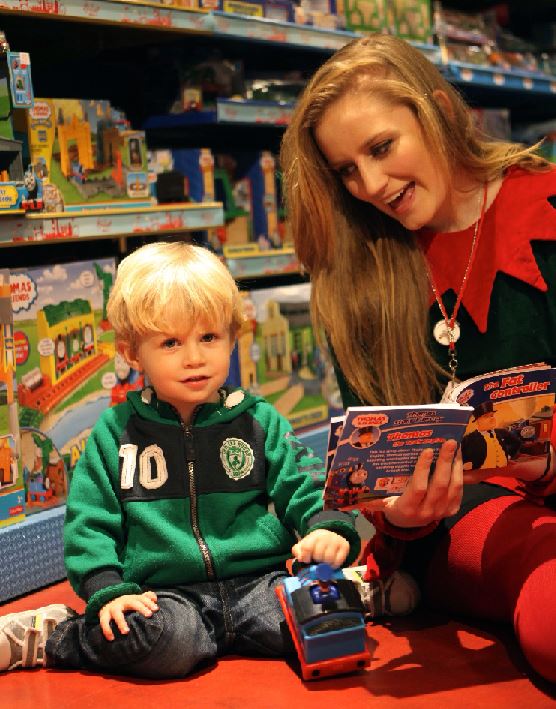 The Fat Controller is taking some time off from his duties on the Island of Sodor this weekend to visit Hamleys in Dundrum for a special Christmas campaign.
Thomas & Friends are spreading extra Christmas cheer this year as part of Tracks4Thomas and undertaking an epic journey across Ireland and the UK.
Throughout the festive season, The Fat Controller will visit a number of Hamleys stores and then deliver presents to children in hospital.
On Sunday, 1st of December, he will be available to meet fans in Dundrum from 11am through to 3pm. After that, he'll travel to Our Lady's Hospital for Sick Children in Crumlin to give some wonderful gifts to boys and girls.
Fans are asked to show their support by logging in at
www.Tracks4Thomas.com
and adding a piece of virtual track to Thomas & Friends' Christmas journey, via either Facebook or Twitter.
Robin Gay, global brand director of Thomas & Friends, said the company is delighted to partner with Hamleys Dundrum as a part of the Tracks4Thomas journey in Ireland.
"Hamleys already offers a unique retail entertainment experience, so it will be great to meet all of Thomas's fans in Dundrum, and to bring a touch of Christmas magic both to shoppers and those families with children in hospital at this time of year."