Huge congratulations are in order for Mario Lopez and his wife Courtney who have welcomed a new addition to their family.
The doting parents revealed that their third child, a baby boy, was born on July 8. The couple confirmed the exciting news in a sweet Instagram post.
Mario couldn't help but gush about his adorable son, "It's a BOY!!!! Healthy, beautiful baby boy."
The TV presenter said they called their son Santino Rafael Lopez. The name Santino means little saint in Italian. It is the perfect name for Mario and Courtney's tiny tot.
The former Saved By The Bell star said both Courtney and their little boy are doing great following the birth.
He added, "Mrs. Lopez came through like a Champ!"
Courtney shared a series of snaps of their newborn boy on Instagram and told fans that he looks just like his dad.
The mum also shared a snap of her in her hospital bed and her followers couldn't believe how well she looked.
"Cutie pie! And omg you look AMAZING. It isn't even fair. I looked like that marshmallow ghost from Ghostbusters. God bless lol Congratulations!" one wrote.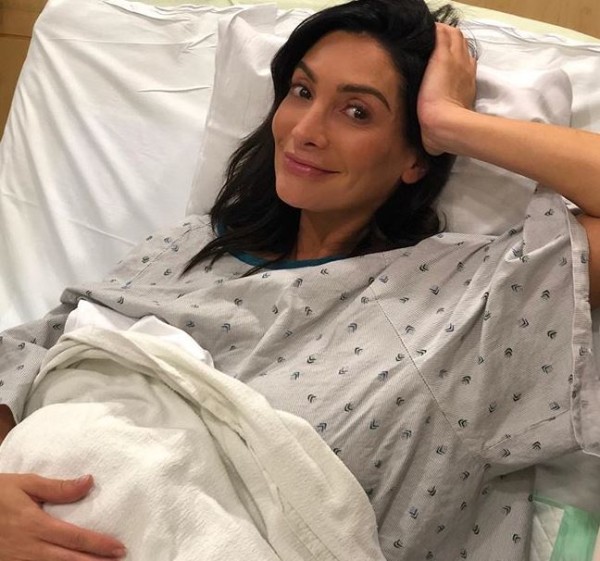 Another said, "Only you can look that good right after giving birth."
"Wow! The human body is an amazing thing! You are just as amazing! Those kids are lucky to have you as their mama!" one added.
Mario and Courtney are also parents to five-year-old Dominic and eight-year-old Gia.