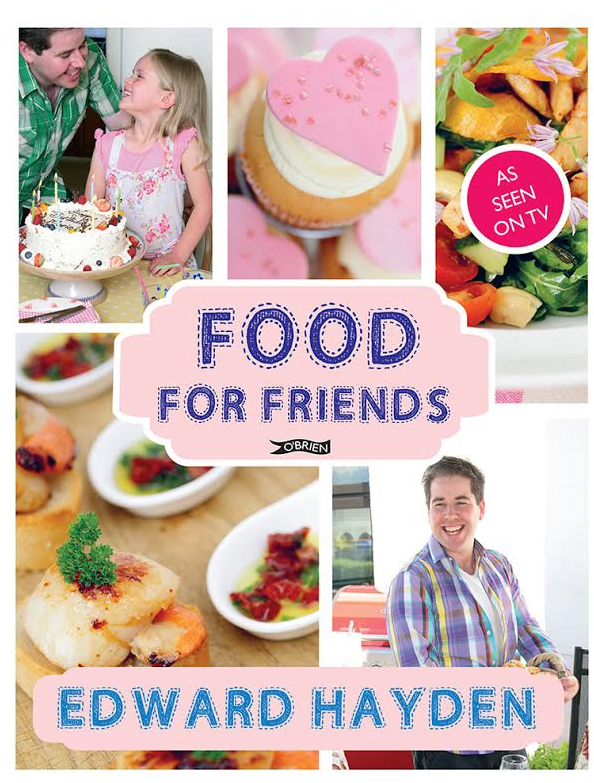 Growing up in a home smelling of fresh bread or cakes, it is no surprise that Edward Hayden has gone on to become a hugely successful chef with a regular TV slot and a cookery column.
Edward grew up with parents who not only loved food but instilled in him "the sense of occasion and that all occasions should be marked and celebrated", so it is no surprise that he has written a book dedicated to marking all these family events.
In his cookbook, Food for Friends, the celebrity chef has dedicated each chapter to a different special occasion that we enjoy with our family and friends. From brilliant brunches and food for romance to movie night in and all the big occasions Edward has everything covered.
With incredible, tasty recipes including smoked haddock chowder, glazed fruit tart, beef stroganoff, vegetarian moussaka and chocolate truffle cake you'll have something for every single family event.
There's an introduction to every dish, and plenty of tips to help you on your way, so you'll be whipping up birthday cakes, seafood skewers, pots of paté and even your very own white chocolate and raspberry trifle in no time.
Each chapter contains specially chosen recipes and step-by-step guides to help you cook a meal that everyone will love. As Edward says, "it is lovely to cook a meal for yourself, but I always think that there's something very satisfying about putting some ingredients together and spending some time cooking up a delicious meal for others to enjoy."
Accompanied by mouthwatering images and an easy-to-read layout you'll never be stuck for cooking ideas ever again. And even if you don't plan on cooking up a foodie storm for friends, this cookbook contains recipes that you can whip up midweek.
Food for Friends by Edward Hayden, The O'Brien Press