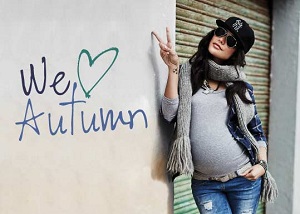 We have lots of new labels and styles of maternity wear landing over the next few weeks, and we can't wait to open those boxes and show you what's new.
We just love the trends that are around this season - so fashionable, and some amazing colours too.
The winter season is the longest, so it's best to buy some versatile pieces for your wardrobe, as you will definitely get the wear out of them. Women tend to shop more in the colder season, and it's just the same in the maternity world. Remember to have some maternity basics - they are most important and they are available in many shops.
Expect to see lots of bold prints; colours such as rose, blues, greys, creams; and, of course, good old reliable black.
Being pregnant myself, I am really looking forward to shopping for some key pieces this winter! When the colder weather hits Ireland, we seem to want to wrap up in warm cosy cardigans, chunky scarves, and coats; but us pregnant ladies have our own central heating going on, so we need less layers to keep warm.
Here are some great pieces that will see you through this coming season.
Fake or fur
For the past few winter seasons, fur has been very popular, whether you choose the real option or fake. We recommend to invest in a faux fur gilet, and wear over all your maternity tops this winter - you won't overheat, and they really go with everything.
If you need a little faux fur jacket to wear for an occasion, shop in Penneys - they do three colours every year, and they only cost €25; a great buy.
Leather-look leggings
We love all types of leggings, but our favourites are leather look leggings; they are just so stylish and they really are a pregnancy staple for your wardrobe. Wear them with sneakers and jumpers for that casual look, or with boots and a nice maternity shirt for a night out. Bellybutton.ie have a gorgeous pair at an affordable price. A real pair of leather leggings could set you back about €300 and, being honest, for a few months that is definitely not worth it.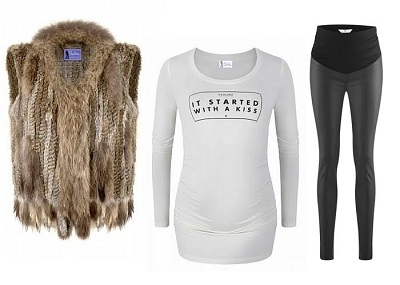 The wrap coat
Invest in one wrap coat; it is the perfect transitional style solution. A clever design, it has a wrap front and belt detail to adjust to your silhouette, as your bump grows throughout pregnancy. This is a really versatile piece that looks stylish wherever you may go. Wearing a coat that barely fits over your bump, with buttons popping
is a no-no
.
When it comes to coats, they can be expensive; so, perhaps borrow from a friend who no longer needs it. Check out
Isabellaoliver.com
for this gorgeous wrap coat.
Another great piece is a poncho. Ponchos look great with skinny jeans and ankle boots, and you don't need a maternity one as they generally have extra room in them anyway. Throw a chunky scarf around you, and you're ready to go.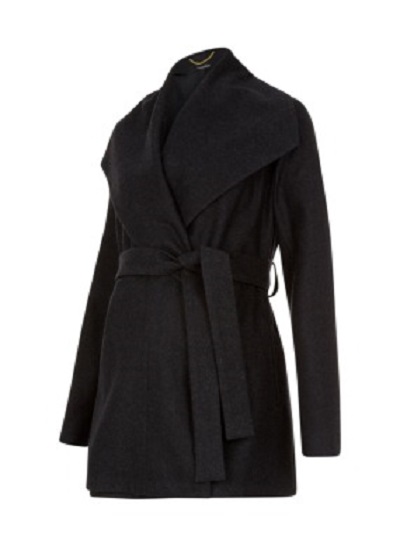 Maternity tops
We went looking for some must-have, easy-to-wear maternity tops, and we found a few styles that we
just adored.
We discovered a cosy
white
top made
of a smooth viscose, with long sleeves and a rounded neckline. The nice "It Started with a Kiss" print turns this shirt into an absolute eye-catcher. Thanks to the side gatherings, the maternity shirt fits perfectly to your belly and can be worn from the first day of your pregnancy until the last. This top is available at stylemama.ie and will go well under that fur gilet.
We also found a maternity/nursing top on Pomkin.ie in that fabulous rose-pink colour that really seems to be on-trend this year. It has a very flattering neck-line, is less fitted around the bump, and will look perfect with your blue or black jeans.
The staple dress
There are many colours to choose from at the moment - we see some wines and mustards out there, but personally, I feel wine can make a person feel older, while mustard suits only certain skin tones. We stuck to dark blues, black, rose-pink and prints this year when shopping for Stylemama, as they seem to sell better here in Ireland.
We have fantastic maternity/nursing dresses coming in many colours - the brand is Pomkin (French) and it sold really well for us this summer. The fit is fabulous, the pleats fall in all the right places, and each one has a lovely detail under the bust line; a gold stretchy band which adds at touch of glamour to the dress and is just so chic with a pair of gold heels.
Our chosen colours for our customers are black, indigo and burgundy, which gives plenty of choice to choose from. Did we mention they are for nursing? These dresses are perfect if you have an invitation to somewhere dressy, and wish to nurse your little one in style.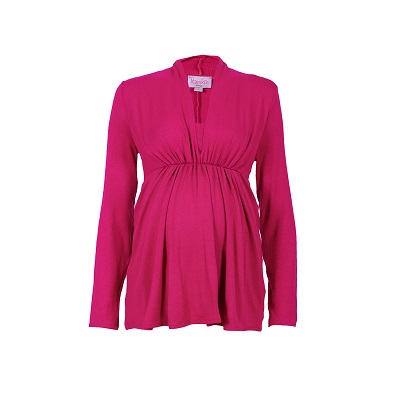 Office look
We are loving this 'Jazz Singer' dress by Paulina. A blouse and skirt in one piece, this elegant maternity dress saves you from searching for possible combinations of your wardrobe. It is made of viscose, with a boat neck and three-quarter-length, rolled-up sleeves. Through the gatherings at the belly, the dress fits perfectly to your growing curves from the first day of your pregnancy until the last. Slip on this dress - available soon from Stylemana - to look super-smart for that important meeting or evening out.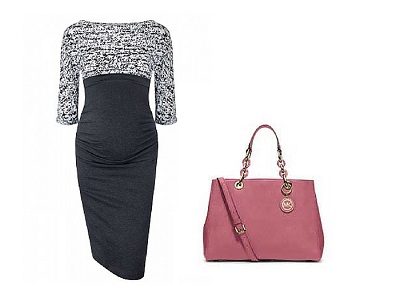 The perfect winter look
A chunky cardigan can go a long way when you're pregnant; it's always in fashion and can be worn over almost anything. We chose a grey-and-black printed, open-style cardigan as it works well with so many colours. Match this with a grey, light-knit skirt, or jeans in blue, black, berry and grey, and it really is a great piece to buy.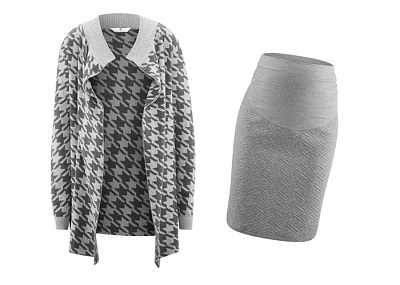 Keep an eye out for all these gorgeous pieces arriving soon, and join us next month as we take a trip to Cologne to see what's available in fashion throughout the year.