It's beginning to look a lot like Christmas in McDonald's. They have just revealed the McDonald's McCafé festive range and we want to try everything!
McDonald's will be helping you get into the festive spirit with their new Christmas McCafé Cup designs. This year, the designs come in green, red and blue, and feature a beautiful reindeer motif.
The design is replicated on a reusable cup, over 1,000 of which are available to win in an online competition. The cups are made from paper cups recycled in McDonald's restaurants and include a recyclable cardboard replica of the reindeer design which can be removed after Christmas and used all year round.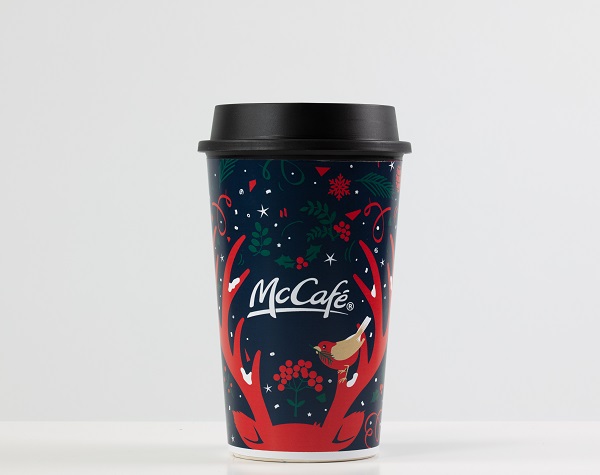 Also launched yesterday was a range of new and returning tempting treats to the McCafé menu, including last year's favourite Millionaire's Latte, making McDonald's the perfect Christmas shopping pit stop. Head down to McDonald's today and pick up:
NEW Millionaire's Donut
An iced caramel donut with caramel filling. Sprinkled with biscuit pieces and a dark cocoa drizzle.

Millionaire's Latte
The Millionaire's Latte is back! Returning after its success last year, the Millionaire's Latte is made with a large shot of espresso, blended with steamed milk and caramel biscuit flavoured syrup, topped with a swirl of chocolate cream and a caramel drizzle.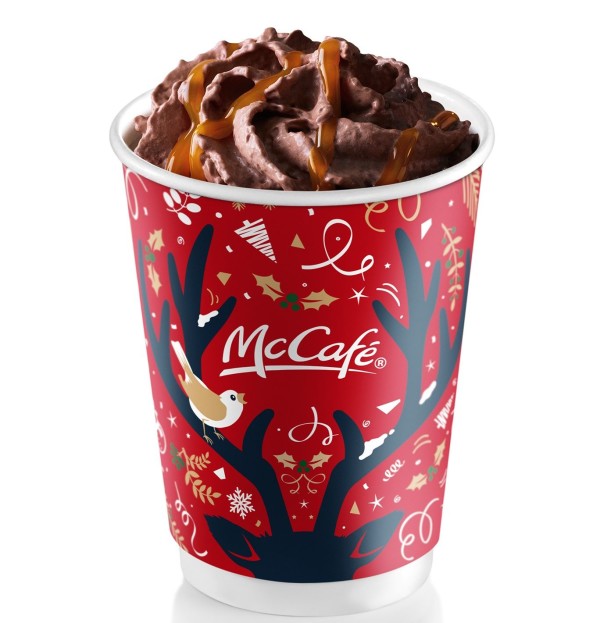 Mixed Berry Muffin
A Muffin made with blueberries, redcurrants and blackcurrants. Filled with raspberry jam and sprinkled with an oat granola topping.
Chocolate Brownie
A Brownie made with melted Belgian Chocolate & cocoa with added chocolate chunks.

To enter the competition to win a reusable cup, visit: www.reindeerready.co.uk/