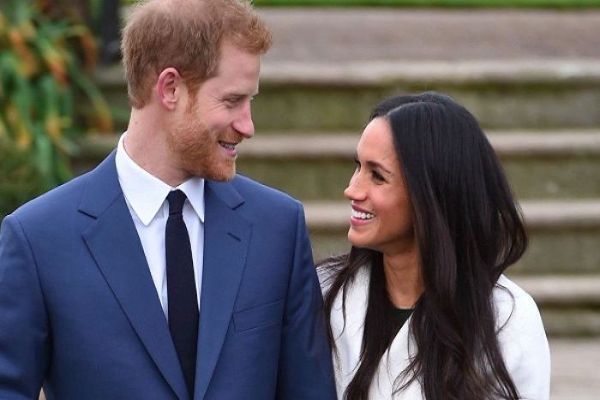 The royal wedding is quickly approaching, and if you're as excited as we are about the impending nuptials, you will have to have THESE biscuits wherever you're watching!
The perfect accompaniment to the obligatory cup of tea needed for the big day, McVities are doing a limited edition 'royal wedding' chocolate digestive biscuit.
And much like the impending wedding itself, it sounds heavenly.
Yes, in honour of Meghan and Harry's big day, the company has unveiled their 'transatlantic' treat - a biscuit combination truly perfect and befitting of the couple in question.
To celebrate the Royal Wedding, we asked YOU to vote for an American inspired flavour to pair with the nation's favourite biscuit, the Chocolate Digestive. To WIN a pack of this ultra-rare flavour, let us know who you would share a pack with! #SweeterTogether pic.twitter.com/0rtsaNMbAW

— McVitie's (@McVities) May 14, 2018
Taking to Twitter, a poll revealed that biscuit lovers chose the Chocolate Fudge Brownie flavour as the favourite to celebrate the marriage.
And so, McVitie's will take the nations most loved chocolate digestive biscuit and aptly give it an American twist.
Bringing the great taste of Britain and American together, they will marry (sorry) everyone's favourite chocolate digestive with mouth-watering fudge pieces, cocoa and brownie, to create the perfect wedding biscuit to munch on as we watch the nuptials.
The biscuit poll also included American famous flavours such as Mississippi Mud Pie, Peanut Butter and Jelly and Pecan Pie; plenty tried to woo the public, but only one emerged triumphant.
To celebrate the #RoyalWedding we're creating a limited edition batch of British McVitie's Chocolate Digestives inspired by a classic all-American flavour. Vote below to have your say! #SweeterTogether

— McVitie's (@McVities) April 16, 2018
However, the Chocolate Fudge Brownie was crowned King (again, we're sorry), and if you want to get your hands on the ideal screening snack, you better hurry because, much like the royal wedding, it won't last forever - though we're sure the marriage will!
McVities are only releasing 50 special edition packs, but keep a close eye on their Twitter between the 14th and 18th of May as you could also win some of these royal treats!
Did you know McVitie's made the official @RoyalFamily wedding cake in 1947? We've made a special cake to celebrate their 70th anniversary! pic.twitter.com/8gzms63nS2

— McVitie's (@McVities) November 20, 2017
McVities seem to be a family-favourite with the Royals too.
Did you know the company created the masterpiece that was Queen Elizabeth II and Prince Philip's £500 nine feet high wedding cake, which would cost about £14,000 today? Prince William's groom's cake also got the McVities treatment in 2011. The biscuit giant made a chocolate biscuit cake of nearly 2,000 Rich Tea biscuits and 17kg of chocolate.
So, now you've another reason to raise a toast - and a biscuit! - to the royals this weekend.