Christmas means more at Kilkenny, Nassau Street and because of this, some of Ireland's top artists will be discussing their work and personalising each piece sold in-store this Saturday, November 23rd from 12-4pm.
The home of Irish craft and design is encouraging the nation to support Irish brands and the economy this festive season through a series of once-off instore events happening throughout November and December. This Saturday's art event is one not to be missed and features renowned artists Belinda Northcote, Jim Skully, Jando, Vera Gaffney, Simone Walsh, Rebeka Kahn, Fab Cow, Black Hen and more.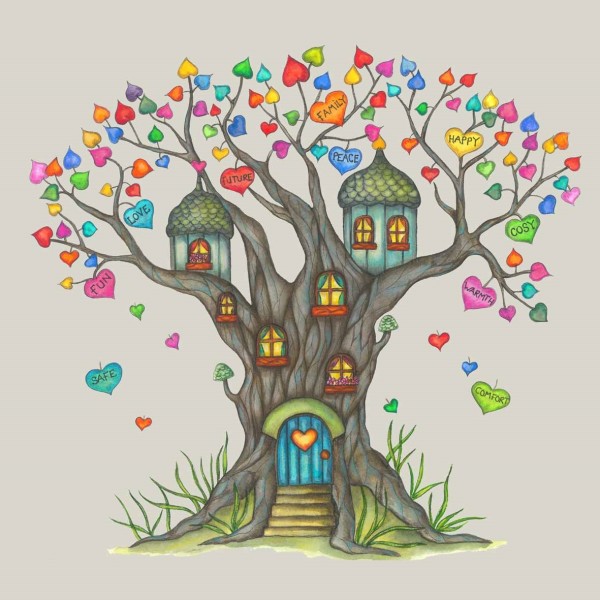 Belinda Northcote - Home Tree Home €59.95
Each of the talented artists will bring customers through the inspiration, process and aesthetic behind each piece and the story behind their brand. Every piece sold on the day will include a personalised message from the artist along with a signature making each item sold a one-of-kind.
A gift of personalised art this Christmas will be truly unforgettable and will be a focal point in any room. Jando, Fab Cow and Jim Skully perfectly capture some of Ireland's most-loved landmarks and landscapes in a bold and impactful way. Vera Gaffney and Simone Walsh will add a splash of colour to any home. Rebecca Khan and Black Hen's intricate pieces will bring some of Ireland's beautiful nature indoors.
Rebeka Kahn 'Life is an Adventure' 26cm x 26cm €150.00
In addition to this unique experience, Kilkenny Nassau Street will also be offering free engraving on all baubles sold with names, dates or short messages making to make for the perfect gift or an eye-catching addition to any Christmas tree.
For all of these suppliers' products and more, please visit kilkennyshop.com.