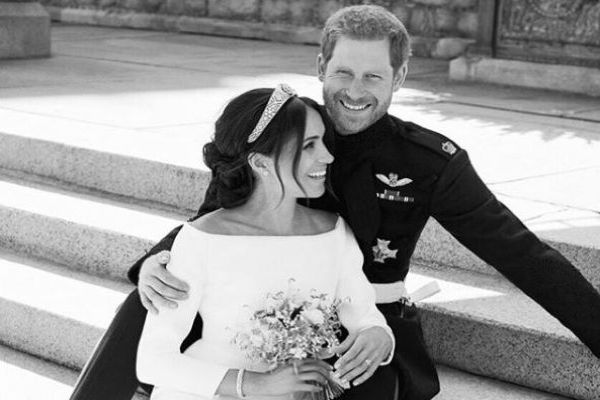 Meghan Markle took our breath away when she entered St. George's Chapel in her stunning Givenchy wedding dress on May 19, 2018.
The former actress dazzled in the classy gown and wore the most intricate veil, but there's one very special detail we never noticed about her outfit until now.
In an upcoming documentary about Queen Elizabeth II titled Queen of the World, Meghan gushes about her magical wedding day to Prince Harry.
The Duchess of Sussex shared quite the sweet secret when she was reunited with her stunning veil for the first time since her wedding day.
Meghan couldn't help but gush about her veil as a Royal Collection specialists prepared it for an exhibition.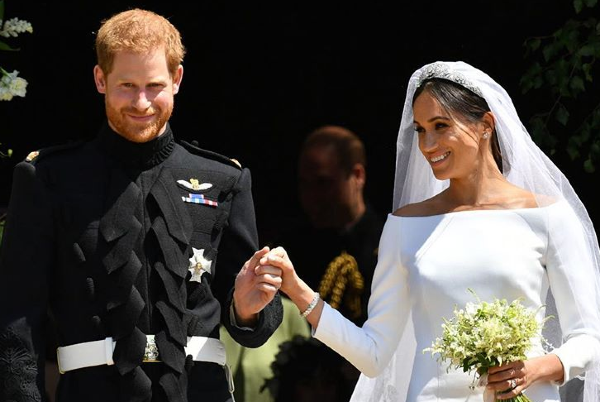 She revealed a piece of the dress she wore from her first blind date with Harry was sewn into the lining of her veil, making it her something blue.
"Somewhere in here, there's a piece of… did you see it? The piece of blue fabric that's stitched inside? It was my 'something blue.' It's fabric from the dress that I wore on our first date," she shared.

"Oh, that's about the most romantic thing I've heard," replied the Royal Collection specialists and we couldn't agree more.
Meghan's veil was embroidered with the flowers from each of the 53 Commonwealth nations. She revealed the royal family adored this feature: "I think the other members of the family had an appreciation for the fact that we understand how important this is for us and the role that we play."
The Duchess of Sussex explains the special way her wedding dress paid tribute to the Commonwealth in the upcoming @ITV documentary series, 'Queen of The World.' #QueenOfTheWorld pic.twitter.com/IGJscliHtX

— The Royal Family (@RoyalFamily) September 23, 2018

Prince Harry adored the sentimental detail: "I knew that it would be a fun surprise as well for my now husband, who didn't know, and he was really over the moon to find out that I would make this choice for our day together."


Queen of the World will air on September 25 at 9:15 p.m. on ITV.