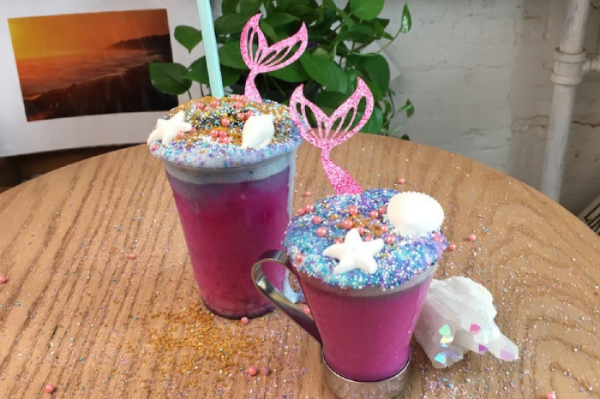 It seems as though everywhere we look, there is a new colourful drink on the market - packed full of sugary goodness.
The Internet's latest offering, however, comes in the form of a mermaid latte, and it is actually designed to be really nutritious.
"We wanted to make a drink that was empowering, fortifying, and nurturing for women's health on a hormonal, emotional, and spiritual level," explained the creator of the drink, Madeleine Murphy, who owns The End cafe in New York.
"So we combined all the magical benefits of the marine that happen to be really great for women."
What's in it, you ask? Well, the ingredients of this mer-tastic beverage include: marine collagen, schizandra berry, strawberry, dragonfruit, e3 live blue majik algae, kelp flakes, golden flax crumble, and vegan sprinkles.
All sounds great, right? But you're probably wondering what exactly these things do?
According to the beautiful people at Well and Good "The iodine in the kelp flakes is said to be helpful for women dealing with fatigue or thyroid problems, while the schizandra berry's properties help to lower stress levels and boost energy at the same time."
And obviously we know that collagen is loaded with beauty benefits - so drink up, ladies.