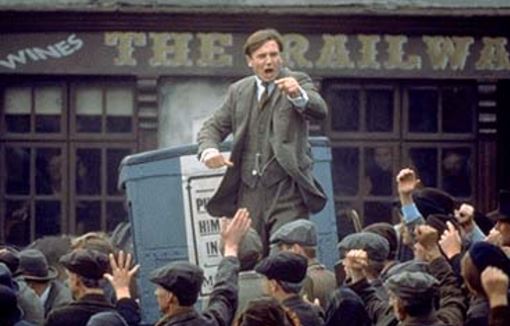 Michael Collins, starring Liam Neeson, Julia Roberts and the late Alan Rickman, has a special part in the hearts of many people around the country and will long be considered the definitive film of Ireland's struggle for independence.

Whether it tells the story of your ancestors, marks your first foray into the world of film as an extra or captures regions of the country which are merely a stone's throw from your own home, a vast number of us feel like we have a small, personal connection to the iconic 1996 movie directed by Neil Jordan.

Paying tribute to the cinematic masterpiece as it celebrates its 20th anniversary this year, Audi Dublin International Film Festival will be hosting a special screening of the movie at the Savoy Cinema on O'Connell Street next month.


Delighted to mark the film's anniversary alongside the Centenary of the 1916 Rising, Festival Director, Grainne Humphreys, said: "I'm thrilled to be able to programme Michael Collins in the Audi Dublin International Film Festival."

"Everyone remembers the excitement in Dublin when it was being filmed and so many people were part of it as extras. The resulting film was and is the great film of the period from Neil Jordan at the height of his filmmaking powers. I expect it will resonate with the festival audience just as beautifully as it did 20 years ago."

Sure to delight avid film buffs, the screening on Saturday February 20th will be attended by both Neil Jordan and cinematographer Chris Menges, and followed by a Q and A session hosted by Harry McGee.

If your children have yet to feast their eyes on this iconic Irish film, the Centenary of the 1916 Rising may just be the perfect opportunity to introduce them to a movie which made waves all over the world.