Every mum's home is different, and depending on your house and your family, you might have different needs when it comes to your cleaning appliances. The new range from Miele offers a vacuum style to suit every mum's individual needs.
Quick clean: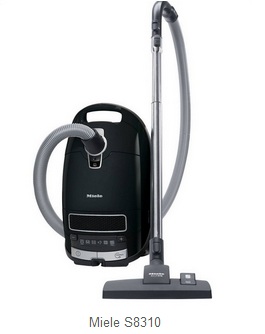 Miele S2111 is a lightweight, easy to manoeuvre vacuum cleaner. This product is ideal for giving your floors a quick clean. It's really light so it's easy to move from room to room quickly and efficiently. With a 1400w motor, it offers effective cleaning power for any little messes the kids make. So if you need to do a quick clean-up after a play session, simply grab this vacuum cleaner and the job will be done in a couple of minutes.
All rounder:
The Miele S8310 is a real all-rounder. It is a powerful and highly functional domestic vacuum cleaner with a 2200W motor that offers excellent cleaning power. A feature we really like in this product is the 'Silence Setting' – so if you have a sleeping baby, you can still get the cleaning done! It comes with three attachable cleaning heads (universal tool, crevice tool, and upholstery brush) so you have more flexibility when cleaning your house.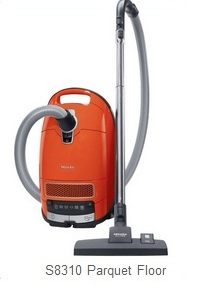 Deep clean:
The S8310 Parquet Floor is a vacuum cleaner for when you need to do some deep cleaning. So on those days you are vacuuming into the corners and behind the furniture, this is the machine for you. The parquet floor head has a highly flexible joint which allows you to get into tight angles and small corners with ease. The extra wide head gives a larger cleaning area and bristles help preserve any parquet or laminate wood flooring.
Allergies:
If your little ones suffer from allergies, the Miele S8330DEEP is the cleaner for you. The powerful 2200W motor allows for exceptional cleaning and the Active HEPA filter SF-AH 50 will ensure dust is eliminated from your home. The extra long cable will help you get at hard-to-reach areas, where dust is most likely to settle.
Pets:
If you have a family pet, you probably feel like you constantly need to vacuum the house. Well Miele have created a cleaner especially for animal lovers with the S8320CAT&DOG. The suction on this product is strong enough to tackle any dog or cat hairs that might be clinging to your carpet and furniture. It combines the super Air Clean filter with an active charcoal cassette, which is especially useful for families with pets as it purifies the air and gets rid of odours.
All-in-one
Finally, the S8330SOLUTION is the top of the range. It has powerful suction with a 2200W motor and HEPA filtration system that will gather the majority of dust particles, so is ideal if you have little ones with allergies. It also has a layer of active charcoal to remove unpleasant smells. It comes with five attachment nozzles to give you extra flexibility when you're cleaning.
All these products are available from Harvey Norman.
Click here
to visit their website.