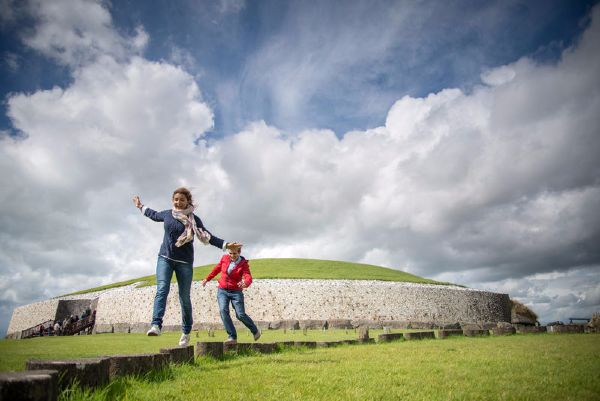 This summer you can check 'rich cultural activities' off your family bucket list and entertain the little mini-history buffs in your life by planning your adventures around these must-see places in Ireland's Ancient East.
From Viking invaders to high kings, five thousand years of history await discovery in this stunning part of Ireland.
1. Kilkenny's Medieval Mile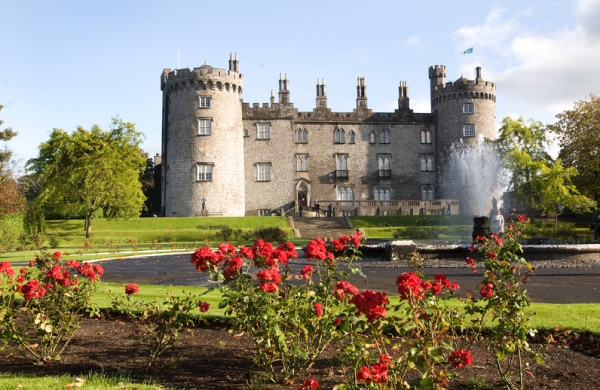 You may be a regular visitor to the marble county and be familiar with its attractions, shopping and eating out. You may also be familiar with the wonderful
Kilkenny Castle
with its Downton Abbey-esque fireplaces and tapestries.
But if you dig a little deeper, you will discover much, much more that this area has to offer. The Castle kicks off what is known as Kilkenny's Medieval Mile, an interesting route that leads through the heart of the city to St Canice's Cathedral. If rose gardens and vaulted ceilings are your thing, you are definitely in the right place. There are also beautiful strolls around the whole city and plenty of fantastic restaurants and shops to keep everyone entertained.
Just outside Kilkenny, the
Dunmore Cave
showcases some of Ireland's finest calcite cave formations. You will also be fascinated by the tales of the great Viking massacre which is believed to have taken place in the cave in the year 928 AD.
Further out, just 20 minutes away,
Castlecomer Park
is a lovely place to visit, especially for the children. It is set over 80 acres, and includes activities that will keep everyone amused including woodland trails, playgrounds and even the sweetest little elf and fairy village.
2. Waterford's Viking Triangle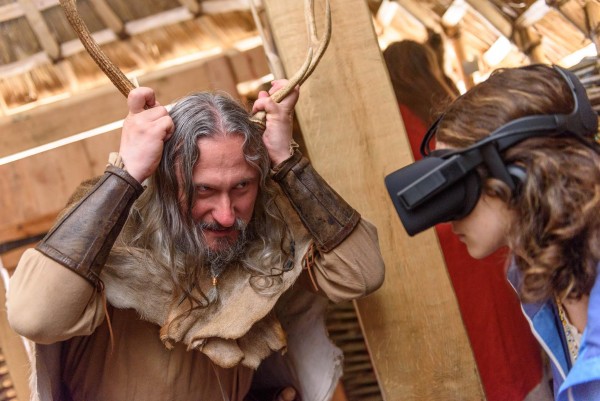 Waterford is Ireland's oldest city. It is steeped in history with a lot to offer your history loving travel companions.
The Viking settlement was known as "Vadrarfjord" and it was founded in 914 AD - eventually becoming a flourishing port. Today's narrow streets and medieval walls of the Viking Triangle stand on its original footprint. Visit Christ Church Cathedral - it is on the site of the same Viking church where the great Anglo-Norman knight Strongbow famously married the Irish princess Aoife. The narrow streets still have an air of history and the whole family will find something that fascinates them.
Pop into Reginald's Tower where you can see the only full set of Viking weapons to have survived in Ireland. The children will also love the Medieval Museum where you can ooh and aah at some of the most elaborate treasures and vestments from that era.
You also HAVE to visit the world's first Viking Virtual Reality adventure in the city. Known as the 'King of the Vikings', this is an exciting virtual reality experience which will bring you up close and personal with everything Viking - including some of the Viking warlords.
The children will be in their element! Check out details of the attraction
here.
3. Meath's Stone Age glory, Brú na Bóinne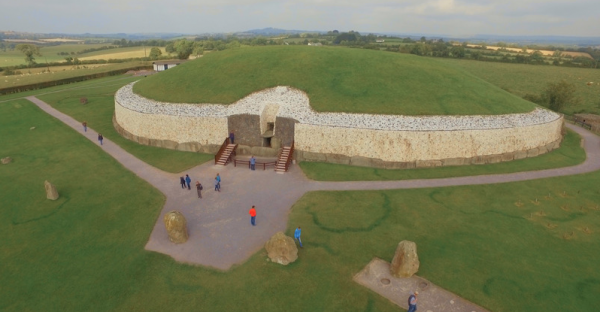 Did you know that Newgrange is actually older than the pyramids?
The children will LOVE telling that one to their friends! Here, there are three Stone Age tombs to explore. Knowth, Dowth and of course, Newgrange where you can marvel at the breathtaking levels of engineering, architecture, artistry and astronomy which now makes up this World Heritage Site in the Boyne Valley.
A visit to this Neolithic site of Newgrange is one of the star attractions of Ireland's Ancient East. Newgrange is the only tomb with a chamber that you can physically enter. The exhibition centre nearby explains why the tombs were built: how they were used; where the building stones were found and how these were moved to the site. The big event is, of course, the winter solstice illumination - which is probably top of every history buff's list but tickets can be hard to come by so plan ahead!
Pack your bags and get ready to explore all the beautiful hidden gems that this wonderful country has to offer.