Molly-Mae's baby girl finally has a name!
The former Love Island finalist recently welcomed her first child into the world with her boyfriend, boxer Tommy Fury.
Since giving birth to her baby girl, the 23-year-old mum has been keeping quiet on the name she has chosen for her daughter, despite previously confirming that the name had already been decided upon.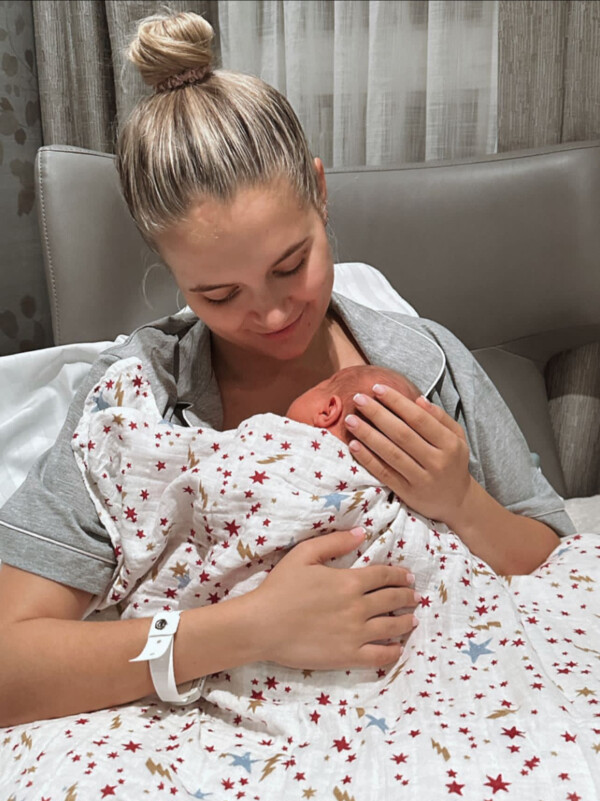 In early January, the Pretty Little Thing creative revealed that she had had her daughter's name chosen for years. "Luckily Tommy loved it too," Molly-Mae teased at the time, adding, "even if he hadn't I would've had to talk him round because like I say, there was only ever one name she was having".
Excitingly, Molly-Mae has now decided that the time has come to share her baby girl's name!
Taking to Instagram earlier today, Molly-Mae revealed a beautiful new image of her daughter's nursery and declared her name - Bambi.
The newborn's name has been displayed on the nursery's wall with a stunning personalised light. The sweet snap also showcases baby Bambi in her cot lying beside a stuffed teddy of the iconic Disney character, which she has been named after.
The name has already received approval from those near and dear to the new parents.
"Her name is just as cute as her. Loved seeing yous today she is absolutely perfect x", replied Paris Fury, the wife of Tommy's brother Tyson.
"Just beautiful, our darling Bambi", added Molly-Mae's sister Zoe Hague.
On January 30, Molly-Mae and Tommy announced that they had become parents one week earlier, with a beautiful black-and-white snap of them cradling baby Bambi in hospital.
"Becoming your mum has been the best thing to ever happen to me… it doesn't seem possible but my love for you grows with each passing moment," Molly-Mae gushed at the time.
"Thank you for entering this world safely for us and blessing us with the gift of being your parents. We promise to love and care for you unconditionally forever," she added.
We couldn't be happier for them!