Molly-Mae Hague has shared a motherhood update to her fans.
The former Love Island star welcomed her daughter Bambi into the world back in January with her fiancé Tommy Fury.
As she settles into motherhood, Molly has opened up about what part has been her 'favourite' so far, and admitted she gets 'emotional' when she realises how grown up her baby girl is getting.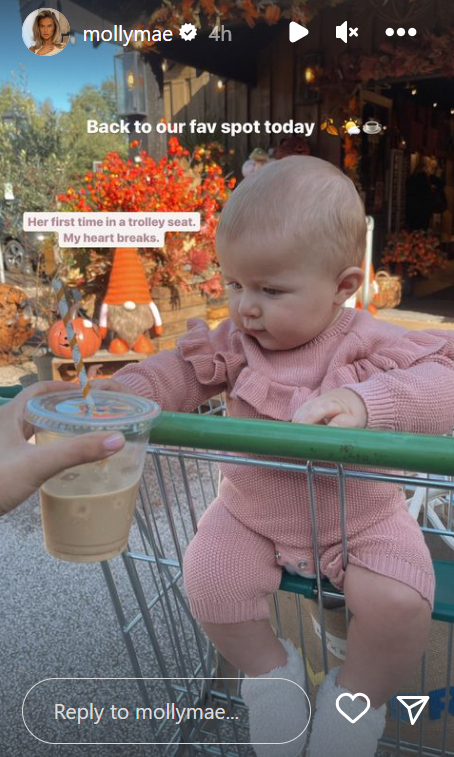 Sharing a collection of snaps to her 7.8M Instagram followers, the 23-year-old revealed that Bambi is now old enough to sit in a trolley seat on her own.
In one photo, Bambi looks as cute as a button as she sat in the seat of a trolley for the first time while her mum pushed her. Hague wrote, "Her first time in a trolley seat. My heart breaks".
She went on to share another picture of her daughter in the trolley and detailed how this stage of her little one's life has been her favourite compared to the newborn stage.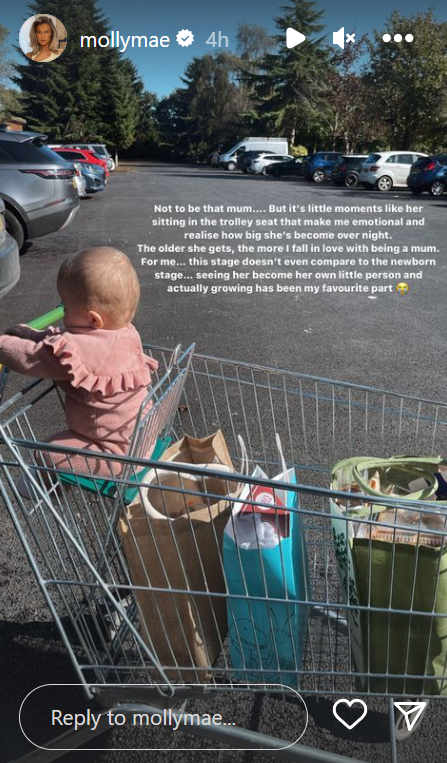 Molly penned, "Not to be that mum… But it's little moments like her sitting in the trolley seat that make me emotional and realise how big she's become over night".
"The older she gets, the more I fall in love with being a mum. For me… this stage doesn't even compare to the newborn stage".
The former reality TV star added, "Seeing her become her own little person and actually growing has been my favourite part".
Molly has previously admitted to finding the newborn stage of motherhood 'overwhelming' when chatting about how she's adapted to life as a mum.
Earlier this year she explained, "I would say that becoming a mum is the best thing that's ever happened to me, but it's also the hardest thing that's happened to me – like, wholeheartedly, I have found it really, really hard".
"The one word to describe the last two months would be 'overwhelming'. I have been so overwhelmed, like every single day".