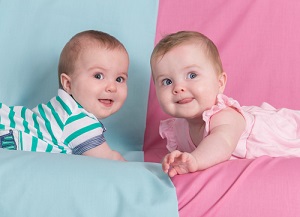 The most popular baby names in Ireland during 2013 were today revealed, and you may be surprised by how traditional they are.
According to the latest statistics released by the Central Statistics Office of Ireland, the most popular boy's name was Jack, while it was Emily that proved to be the favourite girls' name.
This is the sixth consecutive year that Jack has topped the list, while Emily has reigned in the top spot for the past three years.
And the traditional names proved the most popular in the list of the top 25 names, it would seem.
The top five for the boys was completed by James, Daniel, Conor and Sean in second, third, fourth and fifth place respectively, while the girls' equivalent included Emma, Sophie, Ella and Amelia.
Irish names proved a hit with parents yet again, with the likes of Oisin, Caoimhe, Cillian and Saoirse also making the top 25.
According to the latest statistics, there were 68,930 births registered last year, a decrease of over 3,000 since 2012.
Are you surprised by the latest baby name trends?