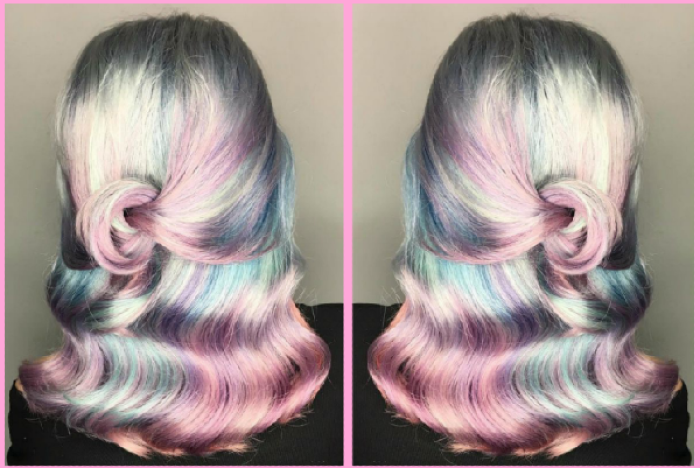 Summer is on the way ladies, and as the days get longer and the weather gets warmer, some of you may be in the mood for a change - we certainly are.
Now, we're not saying you have to go off and dye your hair a mad or unusual colour, HOWEVER, if are looking for some unusual hair inspiration - then mother-of-pearl hair might just be your answer.
We have seen so many bizarre hair trends in recent months, from rainbow roots to phoenix locks, but mother-of-pearl hair is quirky while also actually being wearable (we promise).
The new hair-colour trend involves using multiple metallic pastel hair dyes, all blended together to create an effect that resembles the inside of a mother-of-pearl shell - and it is SO pretty.
The results are pretty mesmerising, which explains why it is currently all over our social media feeds.
But a word of warning - this look is not exactly easy to achieve, but nothing good ever is, right?
Kate Reid, who is a world-renowned colourist, told POPSUGAR that: "It's a slow process to create pearliest hair well. It's a long-term commitment to have this colour, not a quick fix."
She also said that healthy, well-conditioned hair is a necessity when going for a pearly look, as "It reflects light better and creates luminous shine."
Noted, and stored.
With this gorgeous opalescent hair, at-home maintenance is as important as the salon service itself.
Kate urges her clients to: "Treat your hair like a silk dress, always handling it delicately and following the care steps recommended by the hairdresser."
Whether or not this pearly hair is for you, none of us can deny that it sure is pretty!