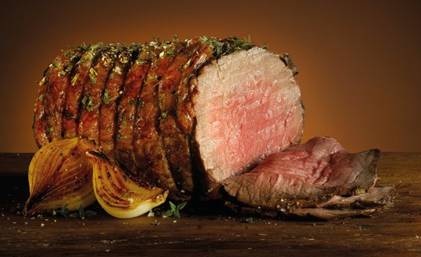 Mother's Day is traditionally celebrated with a big Sunday lunch but how can mum prepare a big, delicious dinner and still relax on her special day? Marks & Spencer can ensure you have a fabulous lunch without any hassle. M&S is offering the Mother's Day Dine In which features a Family Roast for 4 for only €20. This offer is available from now until Sunday March 18
th
.
As part of this fantastic deal you can choose from a selection of restaurant-quality main courses, side dishes, desserts and wine for only €20
Included in the selection is ready to roast lamb leg, Oakham chicken or beef joint. The side dishes include roasting potatoes, ultimate mash or traditional roasting vegetables. And of course on Mother's Day we have to have dessert. You can choose from Belgian chocolate, salted caramel & pecan torte, sticky toffee pudding or vanilla cheesecake.
To add to the celebration pop open a bottle of Prosecco Frizzante or Reserve de la Saurine Red, or, if you rather, choose a twin pack of grape juice.
This offer guarantees a delicious meal this Mother's Day and also means very little washing-up for mum so make sure you pop into M&S and pick up the Mother's Day Dine In offer.