About:
Muckross Traditional Farms offer visitors the chance to experience Ireland of the 1930s and 1940s. This traditional farm will show you how life was in Ireland many years ago, where housewives made daily trips to the well and electricity was not yet introduced to the countryside.
There are three separate working farms you can visit; a small, medium and large farm. Each is complete with animals, poultry and machinery. The houses are furnished in traditional style, complete with dressers, settlebeds and mealbins. You can also visit the labourer's cottage, a carpenter's workshop and a blacksmith's forge.
What is really special about Muckross Traditional Farms is that it is set in the stunning location of Muckross National Park, and is surrounded by lakes, mountains and acres of park land, so after you experience the traditional farm, you can explore the beautiful walkways and gardens.
Location: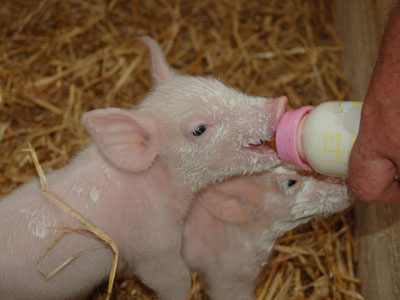 The National Park
Muckross Road
Killarney
Co. Kerry
Opening hours:
March: 1pm-6pm Saturday & Sunday
April: 1pm-6pm Saturday, Sunday & Bank Holidays
May: 1pm - 6pm 7 days a week
June - August: 10am-6pm 7 days a week
September: 1pm - 6pm 7 days a week
October: 1pm – 6pm Sat/Sun/Bank Holidays
Last admission to Muckross Traditional Farms is always one hour before closing.
Prices:
Adult: € 7.50
Child / Student: € 4.00
Family: € 22.00
Website:
www.muckross-house.ie/traditional-farms.html
This summer, Danone Actimel are giving away '2 for 1' activity passes to this and lots of other wonderful venues across Ireland. For more information on this promotion,
click here
.