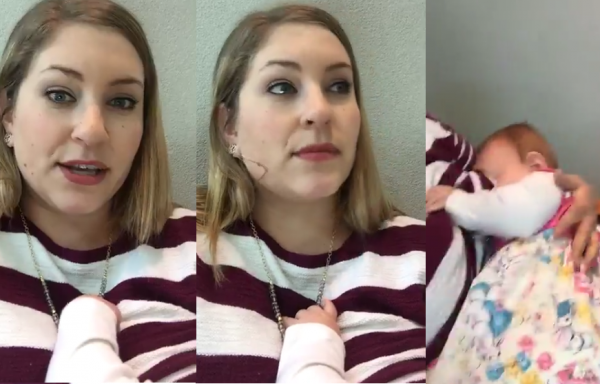 We thought we had reached a stage where breastfeeding in public was no longer an issue - but US mum Ashley Cooper's viral Facebook Live video has proven otherwise.
Ashley was bringing her children to see the Easter Bunny in her local shopping mall, Short Pump Town Centre, when her eight-month-old daughter became hungry.
Naturally, Ashley's first thought was to start to nurse her tot - but it wasn't long before she was approached by a security guard, who informed her that she would have to move from the bench she was sitting on, and breastfeed in a designated nursing room.
The only problem was, there was only one nursing room there, and it was occupied - so Ashley did what any other mum would do, and returned to the bench and continued feeding her little on.
What happened next prompted Ashley to take a stand, and she did so by starting a Facebook Live video while breastfeeding on the bench. You can watch the full link on her Facebook page, here.
"I informed them that in the State of Virginia, breastfeeding mothers can nurse anywhere they are legally allowed to be - and they are trying to tell me that I cannot feed my baby on a bench, in a corner," she said.
"The security guard is on the radio with somebody," she added, later revealing that another member of the security team joined the guard in question.
There are some comforting points to take from Ashley's video: firstly, she stands firm in her vow 'not to go anywhere'; and, secondly, two women come over to express their shock over how she was treated, and to share their support.
With the video making waves across Facebook, eventually going viral, Ashley did receive satisfaction, and she shared an update for everyone who followed her story.
Thanking people far and wide for their support, she revealed that - after the camera was switched off - she finished feeding her baby and spoke with management about the incident.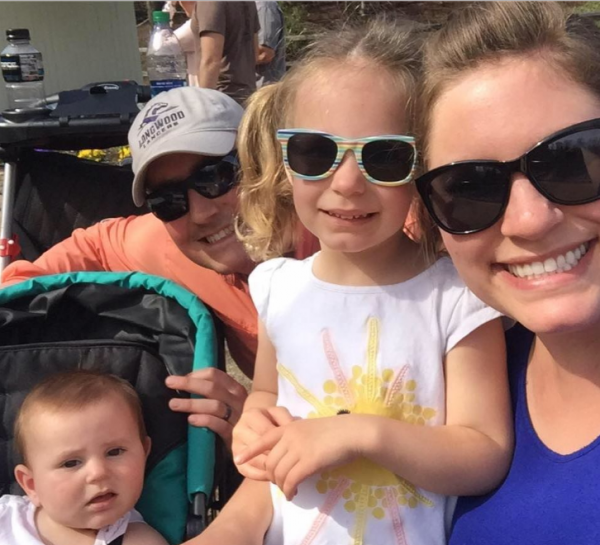 "The women behind the [guest services] counter were very apologetic and kind. They offered apologies and train tickets for my family to take a ride," she explained.
"I hold no grudge toward the mall and will continue to shop and nurse there. I hold no ill-will toward the security guard - she thought she was doing her job.
"I am frustrated that she thought nursing women aren't allowed to feed their babies in public. I am frustrated with the lack of training and education regarding nursing mothers' rights."
Locals will be happy to know that while mall management have apologised over the incident, they have also promised 'to incorporate the laws regarding rights of breastfeeding mothers to their security training'.