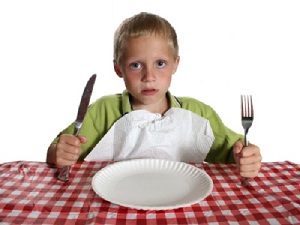 Last week we heard the shocking story of how a
three-year-old discovered a rubber glove in her pasty
, and now an even more terrifying discovery has been shared with the world.
A mum has revealed how a chicken nugget from the McDonald's 'Happy Meal' she bought for her four-year-old daughter contained a worm.
Nikki Sanders had bought the meal for her daughter, Emily, at the fast food restaurant last Sunday. When Emily turned down the food, however, Nikki decided to take a bite herself, but was shocked when she found the tiny creature wriggling out to greet her.
She told the Mail: "I'm very fussy about what I eat and when I saw what was in the McNugget I went white. I'm just thankful Emily decided she didn't want her Happy Meal."
"One good thing has come out of this, though – it's turned me off processed meat. I'm eating a lot healthier now," she added.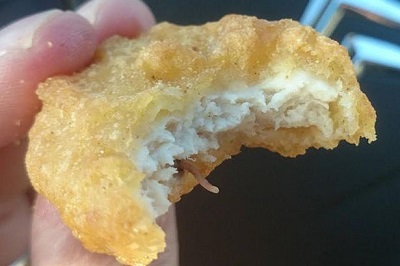 Nikki's husband Neil quickly spread the news of his wife's nasty discovery on Facebook, uploading a picture under the title 'McWorm'.
McDonalds have since issued a statement in which they state that they are investigating the incident: "Food safety is our highest priority and both our restaurants and our suppliers place great emphasis on quality control and follow rigorous standards in order to avoid imperfections in our products."