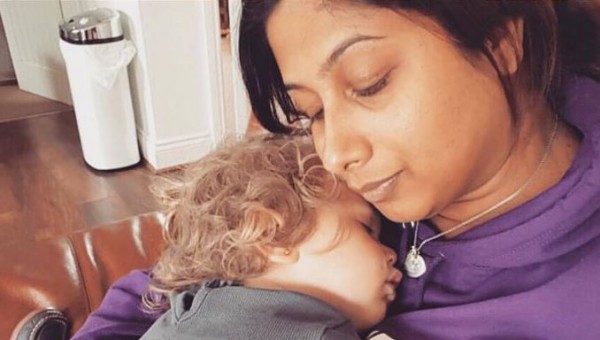 Sadly, body-shaming is a reality in today's society, with women criticising other women for not looking or acting a certain way.
And with the likes of Kim Kardashian emerging from their home looking svelte mere weeks after having a baby, it can be really tough on women who do struggle with their body image, whether they're big, small or average size.
But one mum in the UK has had enough of all the shaming, and she contacted MummyPages to bring our attention to a Facebook post where she makes her opinion known.
Thame-based Mahesha Rice is mum to a gorgeous two-year-old daughter and, just like us here, she has simply had enough of this idea of the 'perfect' mum, writing: "So what if I'm a few sizes bigger than I used to be, what if my body is covered with stretch marks, what if I live in hoodies and baggy clothes, what if doing make-up is a chore, my girl is worth all that and more [sic]!"
The post, which sees her cuddling her little girl, sends a very important message to women everywhere – a message we all need to read.
SHARE this inspirational post.