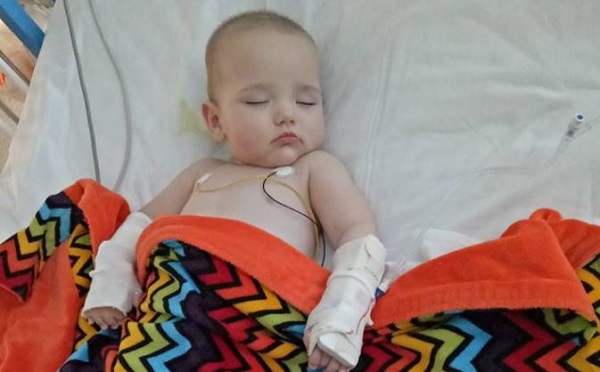 An Australian mum has called on parents all over the world to wipe trolley baby seats down before placing their children into them.
Vivienne Wardrop made the appeal this week, after her 10-month-old son Logan contracted salmonella poisoning – something which she and her doctors believe he could have only caught from travelling in a trolley.
The concerned mother took to Facebook to share her warning, explaining how the only place she had been with Logan over the course of the week was the local supermarket.
Within 24 hours of their visit to the shops, the tot had fallen seriously ill, suffering from diarrhoea, vomiting and a high temperature.
Vivienne brought Logan to hospital, and he ended up in intensive care for over a week. The diagnosis came as a total shock to her.
"He ended up catching adenovirus, rotavirus, salmonella poisoning and got meningitis because of the strain on his body," wrote Vivienne.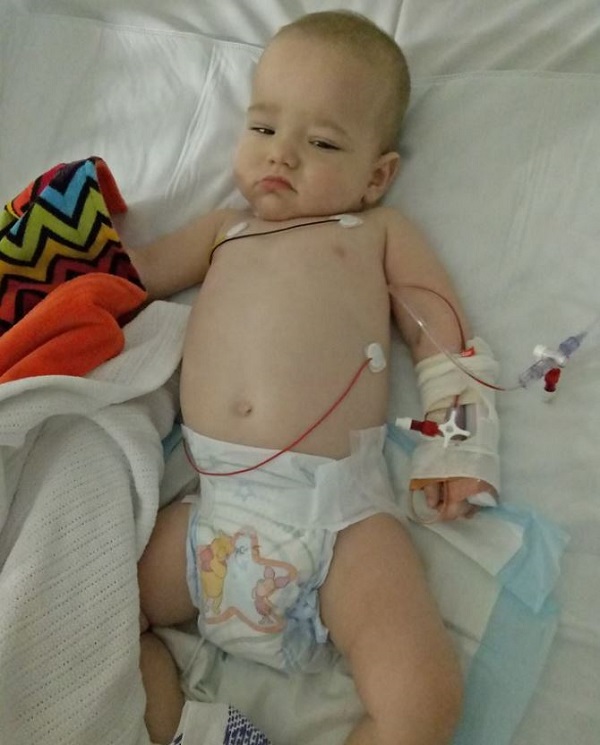 After 10 days spent in hospital, Logan is finally on the road to recovery; Vivienne, however, is keen to prevent any other family from sharing in her ordeal.
"I just wanted to warn parents against using baby seats in trolleys without wiping down or using a blanket. I didn't even think about it, just popped him in and did a quick shop," she warned.
The shocked mother added: "I hadn't been anywhere with him in a week, so doctors advised [it was the] only place he could have gotten it."
SHARE to spread Vivienne's important message.