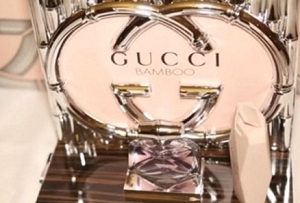 No matter how our individual tastes and preferences differ, one thing that we can almost all agree on is that smelling a good perfume is one of the most pleasurable experiences ever.
There is a science behind this, and we learned all about it at the launch of GUCCI's sumptuous new fragrance, GUCCI Bamboo.
MummyPages' reporter, Lisa Kavanagh, was on hand to sample the new light floral scent – featuring notes of orange blossom, sandalwood and amber – and the reports were very positive!
Lisa also picked up some tips for MummyPages readers on where to apply perfume, how to make it last longer, and why you should select a new fragrance for a special occasion.
Check out the video below to educate yourself in the art of perfume-wearing.